Managing links in WordPress is quite a challenging job. But it is a necessity if you want your website to succeed. They are the main thoroughfare for website visitors and thus have to function properly if you wish any search engine optimization on your site. Not only do you have to keep track of link health and broken links, but you must also manage how every one of those links behaves.
This all seems like a monstrous amount of work, and it is, but with proper WordPress plugins you'll make your job significantly easier. So to make link management easier here are the top 5 plugins that manage links in WordPress.
1. WP Links
The best all-around WordPress Link Manager would be WP Links. It provides all the necessary features you might need in a link management plugin. Primarily it deals with external and internal links. These links handle all the internal traffic of your website that your various pages create. External links on the other hand handle all the traffic from the internet.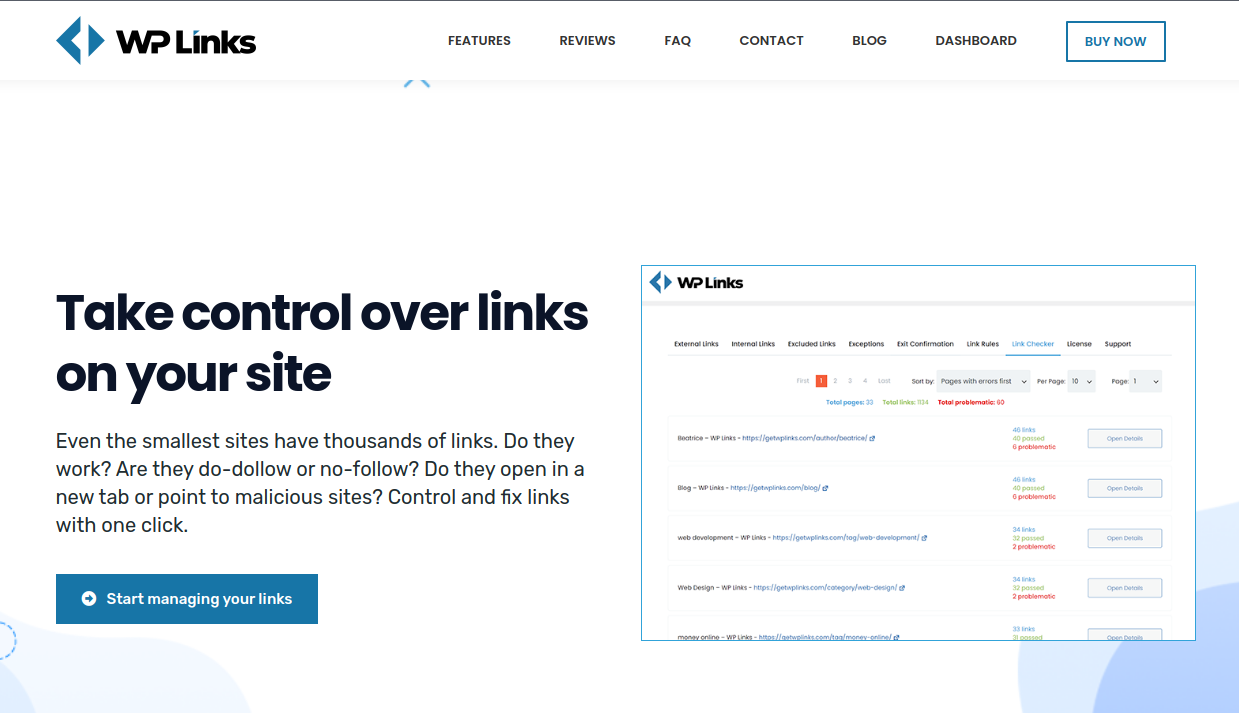 By having unique behavior for your external and internal links you're guaranteeing that users don't lose track of their surfing. The main focus of link management revolves around the 'follow' or 'no follow' rules. They dictate if the users follow the link into a new tab or if they stay on the page. Another key feature is the exit confirmation popup. WP Links built a fully customizable exit popup through which website owners can waive off liability for external and potentially problematic links.
Utilizing exit confirmation ensures that users aren't accidentally clicking off your website while protecting you from legal issues simultaneously. And to top it all off WP Links offers a Link Rules feature that can create unique rulesets for each link. All you have to do is enter keywords, and the plugin instantly finds the links you want to be customized.
2. ThirstyAffiliates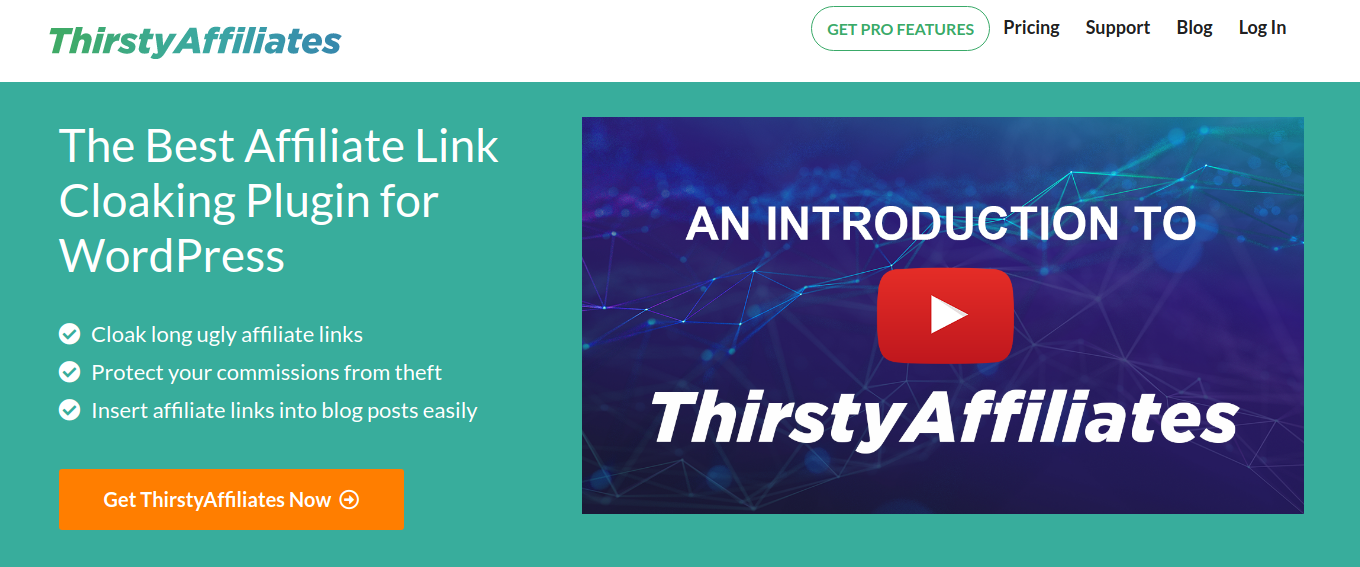 If you're looking for a link manager that's oriented toward affiliation links you should check out ThirstyAffiliates. With its keyword link setup and an active link fixer, you'll be able to manage affiliate links without any issues. This plugin is particularly useful if you're trying to open an online store as oftentimes prices need to be adjusted for specific regions.
And with ThirstyAffiliate users can automatically be redirected to their region. No longer will you have to worry if your Australian customer bought items on your US website with maladjusted prices due to the difference in AUS and US dollars. This plugin also offers an automated error 404 link checker that makes sure all the links on your page are in working order.
3. Broken Link Checker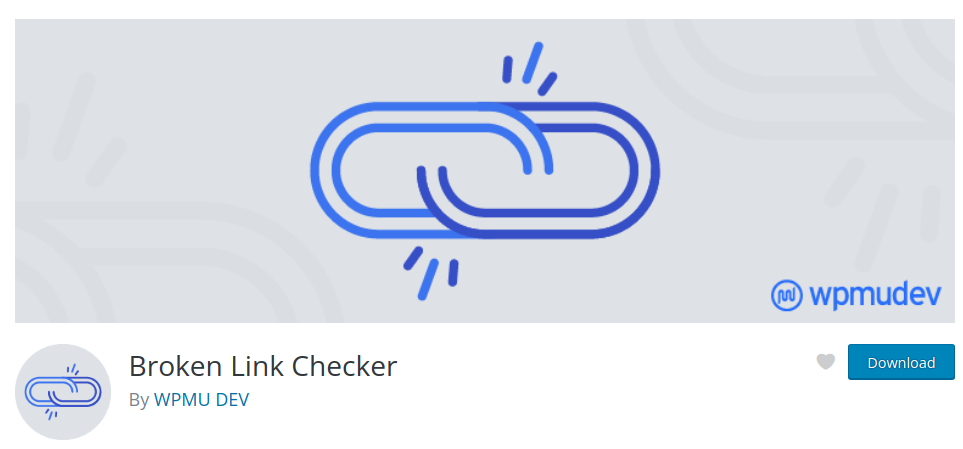 Having broken links on your pages is a death sentence for new and rising websites. It projects sloppiness and unmotivated work. And oftentimes those broken links aren't even the fault of the website, but rather it's usually an external link that broke. That's why it's imperative to use plugins with link health checking features. One such plugin is Broken Link Checker.
It combs through all of your external and internal links making sure they all work. After immediately notifying you about the broken link it can, optionally, reassign special rules and design to the broken link so that users know not to click on it.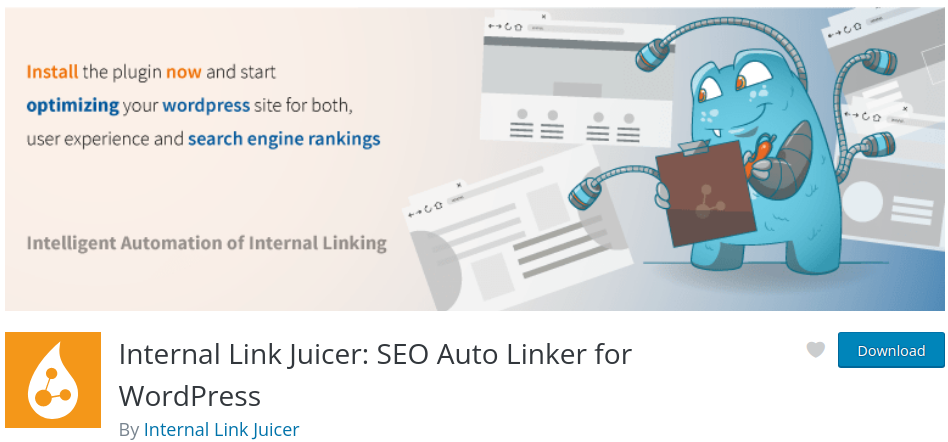 Having broken internal links on your website is like having a bridge that ends halfway into the sea. That's why having Internal Link Juicer can save you the hassle of maintaining internal links on your website. This plugin can customize link output as well as the design of your internal links while maintaining a functioning network of links for maximum SEO.
You can edit how links behave and if they should be blacklisted from the search bar, which is quite useful during page maintenance. All internal link optimization is keyword automated, you won't even need to spend hours copy-pasting links into the plugin.
5. Auto Tag Links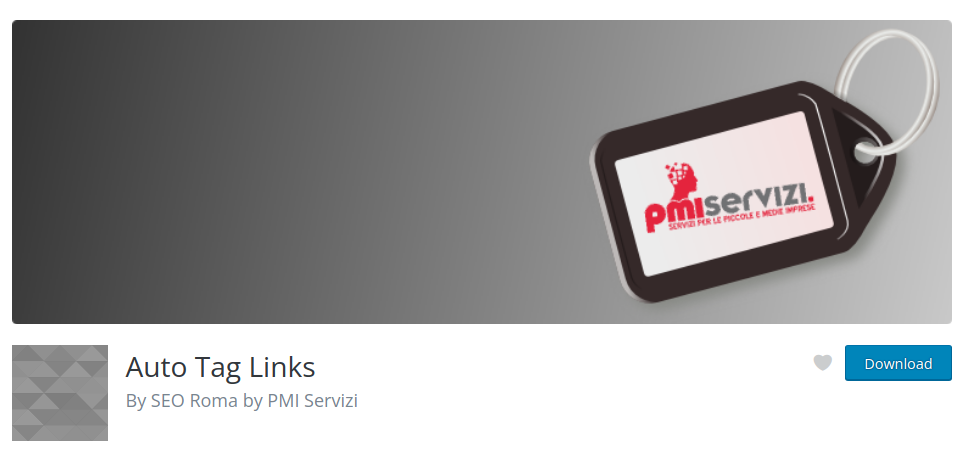 If you're tired of tagging links separately, then you should check out Auto Tag Links. With Auto Tag Links you can quickly and efficiently insert tags into your blog posts, articles, and general web pages. Adding link tags helps with SEO and general website performance, but it's quite an arduous process. But by automating it you get a customs number of tags on each post you have. All you need to do is set up tag parameters and let your links get populated with performance-boosting tags.
Conclusion
All in all link management is a critically important aspect of running a website. Therefore choosing a proper link management plugin is key. While they all have their strengths, a definitive must-have is WP Links. It has all the necessary features and more. By using WP Links you're getting complete control of your links and for a WordPress plugin, you shouldn't expect anything less. So instead of half-measures make sure to use the best plugin on the market