Content is the king. You need to believe in this phrase if you want to compete with other websites in your niche. Creating quality content is not easy, and a lot of effort is needed to do so continuously. Having good writers and editors is essential for delivering relevant content.

To reward the efforts of the writers, co-writers, and editors, you should consider an author box placed under the articles. This can be done quickly and without much effort, especially if you use WordPress. Many plugins promise responsive and nice-looking author bio boxes.
However, sometimes it's difficult to choose the proper one you want on your website. This is why I will present you with my list of best author bio plugins for WordPress. Let's get started.
Starting with my favorite plugin for this purpose, Simple Author Box does bring what it promises. Effortless integration and usage of the author box on your blog. This plugin can display the author's name, photo, and short description.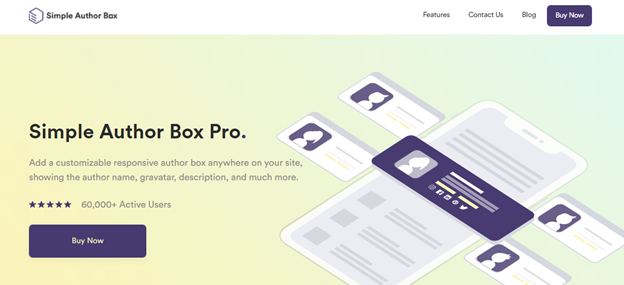 Do you want to give a link to the author's social media? No problem, simply add the links to the desired social media. Links will generate automatically!
If you have writers and editors collaborating on the same article, which I highly recommend, you might want to credit them both. With Simple Author Box, you can add multiple authors and credit them equally for their created content!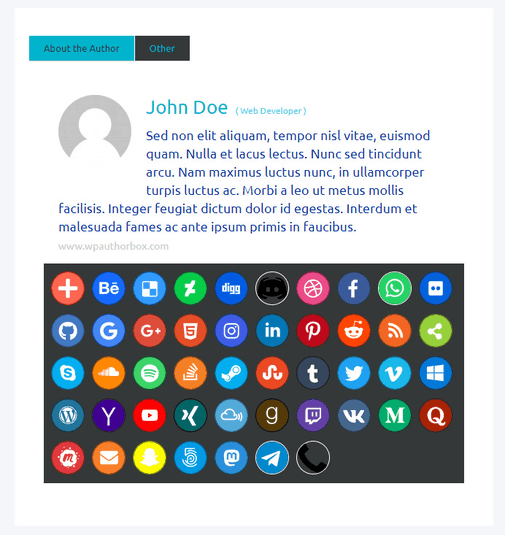 Since it's all about the visible part of the plugin, it's essential to style the author box in line with the design of your website. Some plugins, including some from this list, have limited to no options to customize the box without coding. However, this particular plugin comes with templates and easy customization options.
Templates and customization
With Simple Author Box, you can use some of the premade templates and get going in a matter of minutes! More on this in a moment. Before seeing some templates, I want to clarify how customizable is everything.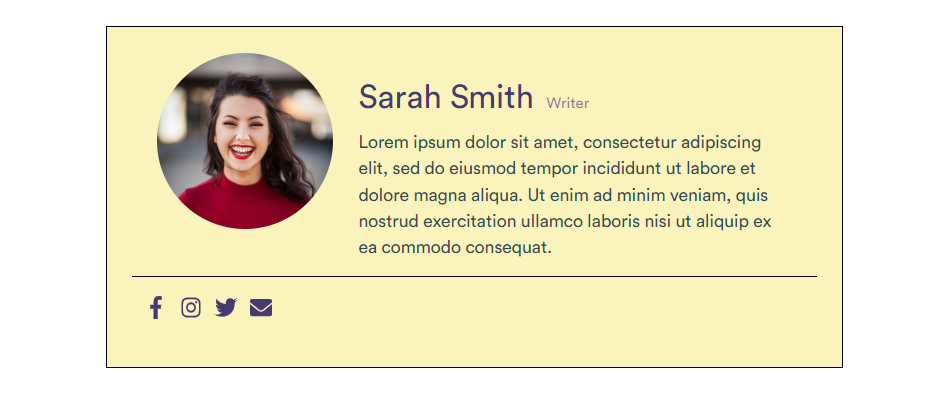 With more than fifty options for customization of colors, titles, social media, and basically everything that you can see, you can rest assured that you can make this author box fit on any website. Don't worry. You don't need to write any code. It's enough to know the colors of your website, and you are good to go.
If, on the other hand, you don't like doing much of the customization, you might want simply select some of the premade templates. The minimalistic template is perfect if you want to keep the minimalistic style of your website while giving the visitors all the info needed about the writer.
We already mentioned that you could create attribution for multiple writers and editors. Here you can see how it looks in combination with some neutral background and nicely cropped photos.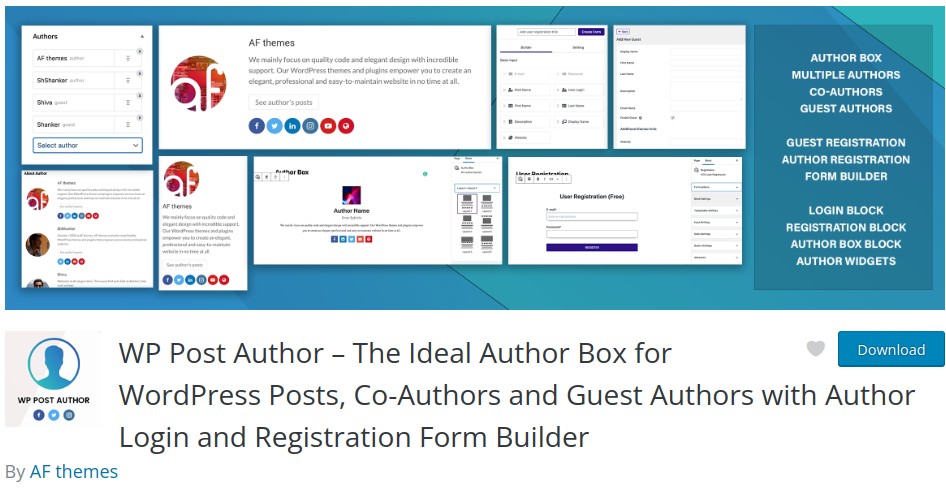 Next on my list is the WP Post Author, a plugin that comes with three widgets for attributing authors' work to a specific post. Once you have this plugin up and running, you can create shortcodes for the author profile, where the posts made by particular authors are displayed.
It supports major social media links like Facebook, LinkedIn, and Twitter. Other than that, you can add the email or website of the author. Remember that the boxes created with this plugin will look pretty empty if there is no author description.

If you often have guest authors making content for your website, this plugin might be convenient. It allows you to attribute authors even if they are not registered as users on your website.
You can display the author's name, photo, link, and description. Some authors don't have a photo for display. The plugin allows Gravatar integration, automatically generating the photo for the author. This simple and easy-to-use plugin will satisfy the need if it's related to guest posting.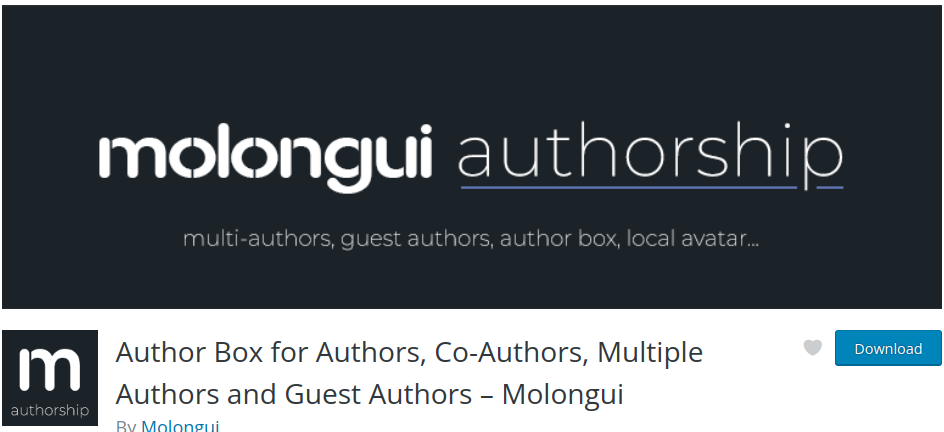 Molongui Authorship is a plugin with many options for adjusting, configuring, and visualizing author boxes. Although the authors claim that it's ready for use just after installation, for me, it leaves the impression that plenty of exploring is needed to learn how to use it.
On the other side, it means that it comes with anything you would like to have in the author box. Also, you don't need to mess with the CSS codes to achieve desired visual outlook. It doesn't lack options for linking to social media. It supports more than 90!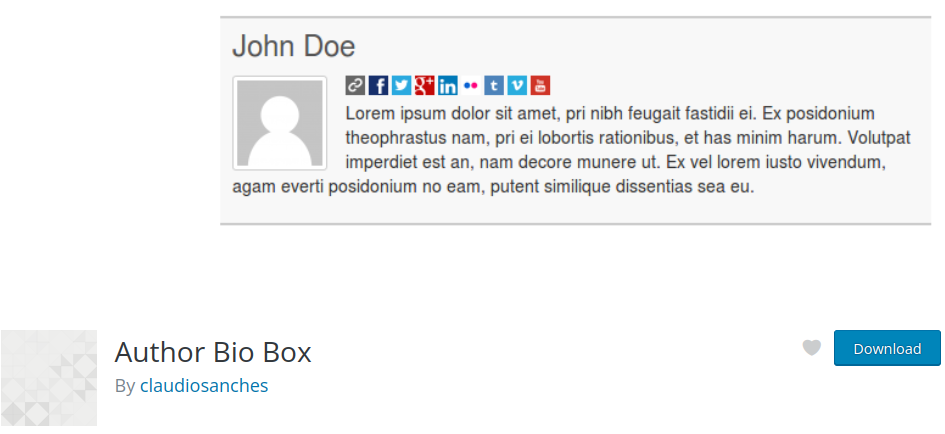 Going back to the light author bio plugins area, next on the list is Author Box Bio. It allows you to configure and manage all settings from a single page! This comes with a cost. You can customize a limited number of settings, colors, and borders.
If you create a lot of content and don't want to add authors to each article individually, this plugin allows you to add an author bio automatically. For this, you need to know the fundamentals of PHP. Otherwise, it's better not to mess with the code of your theme.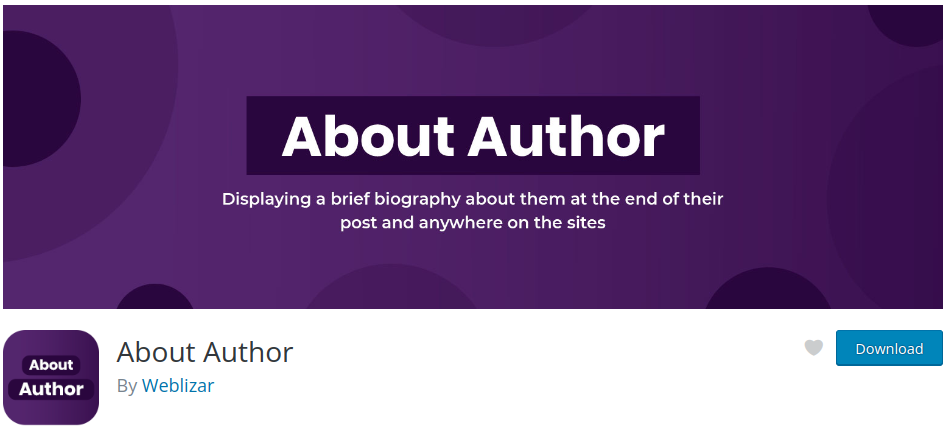 To finish this list, I saved About Author, which is simple yet customizable. Like with some of the previous options from this list, this plugin allows you to change colors and text and add a link for each author. It comes with two different templates, on which you can customize all of the colors and, in this manner, fit them into your website perfectly.
Conclusion
Finding the right people for your website is not an easy job. Doing small things sometimes can show a lot of appreciation for the work one does and the contribution one gives. Such a thing can include adding an author bio under each article, a photo, description, and links.
Some of the plugins I talked about come with plenty of options for styling, adjusting, and adding social media links, and some with very limited options. Simple Author Box is my choice when adding an author bio since it has everything I would ever need, yet it's not complicated to configure and use.