Assuredly you have had the opportunity to see through many review articles that the customer or visitor of your website is a priority. Why? Precisely because your work and development depend on the quality of service you are willing to offer to the client.
Nowadays, when the competition is getting bigger and better, clients know how to ask for every little thing to be perfect. If you are not ready to fulfill it – you will be easily replaced. Why are we saying that?
In particular, we are now dealing with inaccessible navigation. This is a common problem that comes for a variety of reasons. However, it can be very detrimental to a website. What exactly do we mean by that? When a visitor is on your website, they may have come looking for something specific.
If they have been unsuccessfully scrolling through a website for some time and can not find what they are looking for – they are gone and probably will not come back. You may not believe it, but this is one of the most common reasons why visitors leave some websites.
What does leaving a website mean to you? You will get a negative review, user experience, and most likely a drop in overall traffic. Running a website is a big deal. Little things often mean a lot, so if you have not thought about this – it is time to start.
The perfect answer is the WP Sticky plugin!
For all non-technicians or those who want to speed up the process – WP Sticky could be your solution of the century. WP Sticky is a plugin that will allow you to create sticky elements in any number you need. This extension can be practical. From its inception until today, WP Sticky has attracted tremendous attention from users and potential users. It is characterized by exceptional speed and compatibility with other plugins.
One of the most important features is the visual selector. It allows you to totally remove any code from the equation. This plugin will be a perfect solution if you are not a professional designer. Of course, we do not want this review to dissuade professionals from using WP Sticky. It is suitable for anyone who wants to learn, improve the work of the website or simply save time.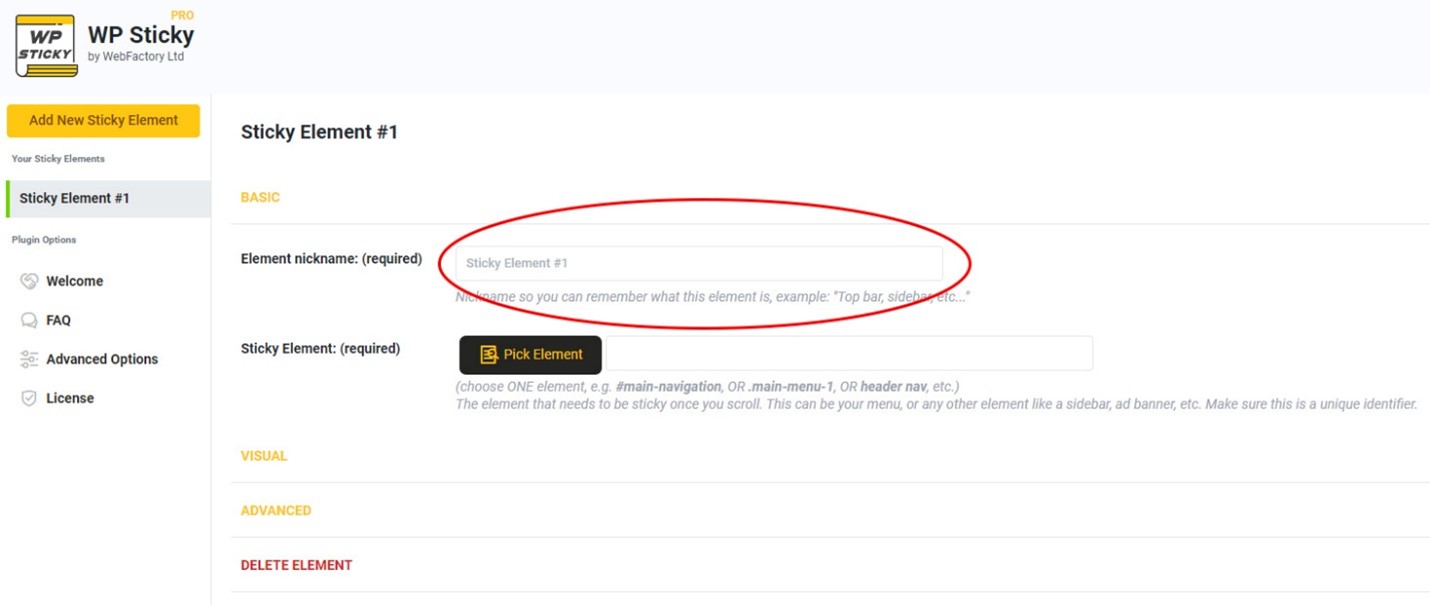 Key features:
Blazing Fast
Pick Visually
Make as many elements sticky as needed
Compatible with all themes, page builders, and plugins
Pro Support
How does WP Sticky work?
The user interface is easy to use and essential for functionality. What do you need to do? Settings – choose a plugin – create a sticky element. Was not it easy? Before creating a sticky element, you need to give that element a name.
So, nothing complicated because after that, the visual selector becomes available to you. We have already emphasized that, although you have no previous experience, there is no need for fear. Using this plugin is very simple and can bring you many benefits.
Activating the visual selector: Select an item. This is a button on the toolbar that will add the WP Sticky menu to the top of the page. You will see yellow lines appear around each individual part. You can use them as a guide.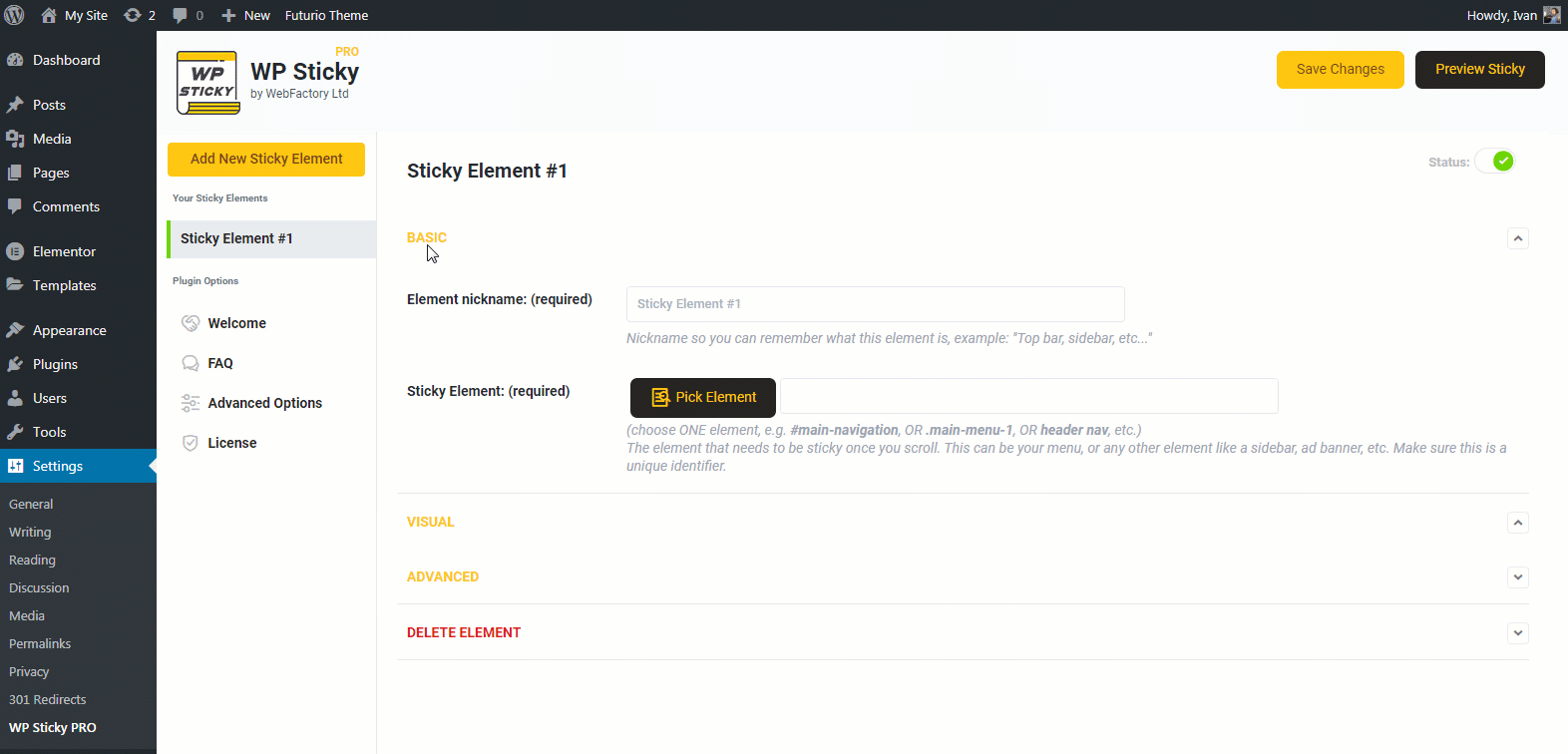 There are really many features related to this plugin. Explaining each one somehow leads us to say it is the main feature because each one is better than the previous one. It does not matter, they must be of good quality. Another quality feature is the addition of a device that displays your sticky element. It is possible to turn it on and off. WP Sticky offers the ability to adjust the transparency/opacity of the sticky element or the background color.
Versions of WP Sticky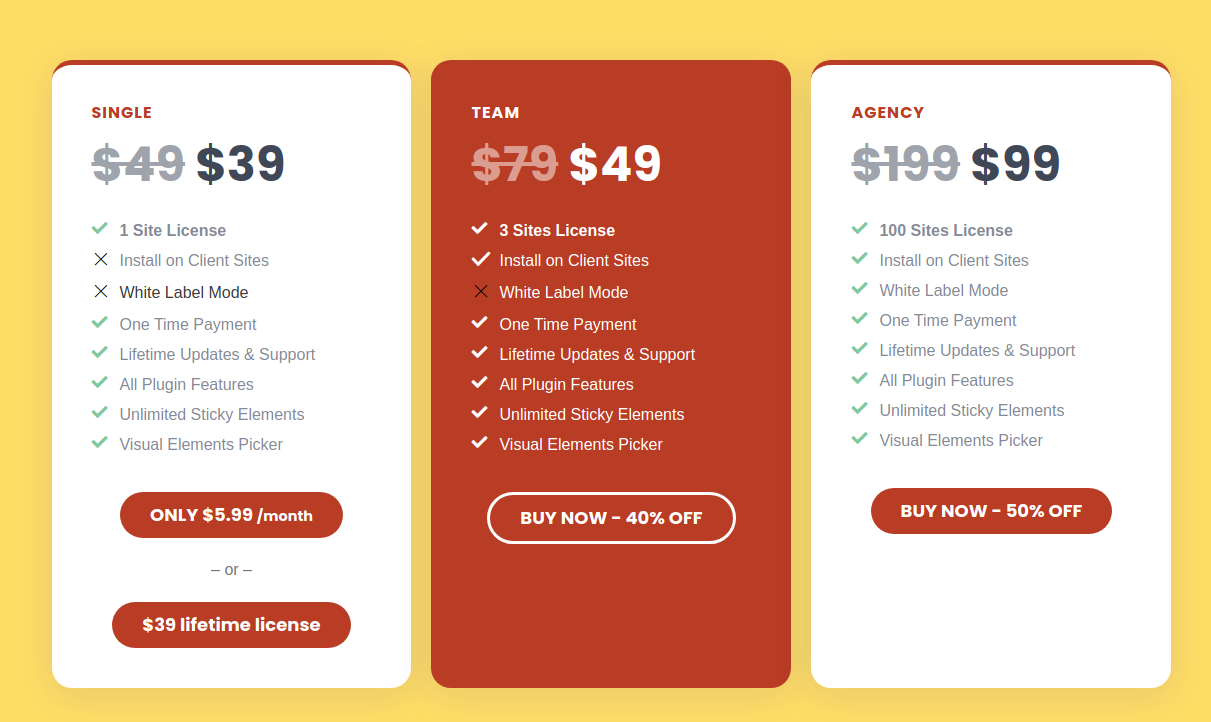 You have probably had a chance to see that each plugin offers several different plans. We want to emphasize that you never run away from free versions and that you do not think they are much worse than the paid version. What is the difference?
The free version of the plugin, specifically WP Sticky, comes to foreshadow features and options. After that, WP Sticky offers three different versions that you have to pay for. They are simply an upgrade to the free version. Prices and upgraded features and options vary depending on your needs.
Single – $ 39 per month.
Team – $ 49 per month.
These two versions are most commonly used by people who manage websites.
Agency – $ 99 per month. This plan is used if you have more than three sites. The prices listed are currently discounted prices. So do not think and grab this ideal offer.
Conclusion
We have tried to bring the WP Sticky plugin as close as possible to you. While we have said a lot of it succinctly, believe us, it has many more features and options that may amaze you. Best of all – are the prices currently on sale? Hurry up and grab your plan for the best possible business.