Guest posting is a perfect way if you want to increase the popularity of your website or your popularity as a writer. You can publish your articles on another website or bring guest writers to your site.
It can be a great experience, such as meeting other bloggers and visitors. If you have your own website and publish content on other websites, you will probably bring a lot of new visitors to your blog. You can also make significant connections that can lead to benefits. Why can guest posting be a good thing? People always like to hear more opinions on a particular topic. All blogs with specific topics need refreshment from time to time. You may not be able to do this on your own, and with collaboration, it can be much easier.

If you post your articles on another website – you definitely want to be mentioned. Credit is an important thing. So do not let your blog not give credit to those who deserve it. It is very kind, and you can increase SEO. So today, we will present you with a plugin that will make it easier for you.
Simple Author Box is a plugin that will allow you to add a fully flexible field for authors at the end of the post while also looking aesthetically pleasing. You can customize the author field for all types of devices, and you will find tools to help you create author frames. This way, you will add all the information about the author at the end of the post, and the guest writer will be satisfied.
There are many plugins of this type. However, most of them create a formally unadaptable field for authors that often does not fit into the design of the whole website. Simple Author Box will allow you complete customization. It will, in some way, complement the look of your website.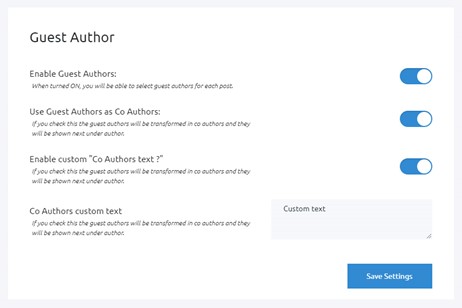 While aesthetics are important, it is not the most crucial part of a website. The flexibility that will allow visitors to feel safe on your website is essential. Many features are needed and do not come with WordPress. Maybe you used to want to leave a field for the author at the end of the post. But you did not know about all these possibilities. Also, this plugin will allow you to assign multiple authors to one article.
Key features:
customizable responsive author box
showing the author's name, gravatar, description, and much more
easily assign posts to guest authors
assign posts to multiple authors
50+ options to customize everything
Link control
Post type support
The Simple Author Box plugin comes in two versions free and paid version. We want to emphasize that both versions share the basic features of the plugin, while the PRO version has been upgraded with features. Also, both versions do a great job. It depends on your needs and what features you need for your website.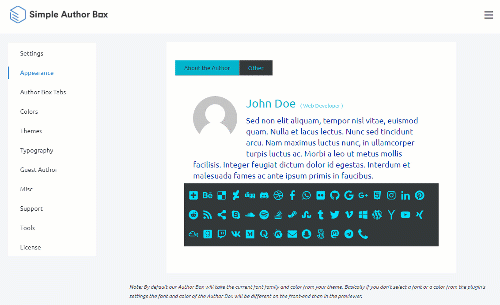 In fact, this is the main feature of this plugin. And believe me, it can be over in the blink of an eye. You can add a few things to the author box at the end of the post – first name, last name, gravatar, website, biography, or anything else the author wants. Preview is the function you will find first. Once set up, it will not be in its original state and will perfectly match the look of your website.
You will not find this amount of social media icons on any plugin. You can also adjust all the characteristics of the author frame.
Settings
This is the main card. In the settings, you can find options for all major changes. You can choose how you want to add an author frame, whether you want to add an author frame at all, or include an author's email.
You can find additional functions and options with the PRO version. For example, you can decide where you want to place the author box at the beginning or end of the post. You can also allow the author's name to be a link that will take the visitor to another site.
Colors
One of the cards offered is the color card. This tab will allow you to customize the author's frame as much as possible to the design of your website if you wish. However, you certainly did not know this. Installing and activating this plugin takes a hint of color from your theme, so it offers you colors for the author's frame. Of course, you can customize the colors yourself if you do not want these offered.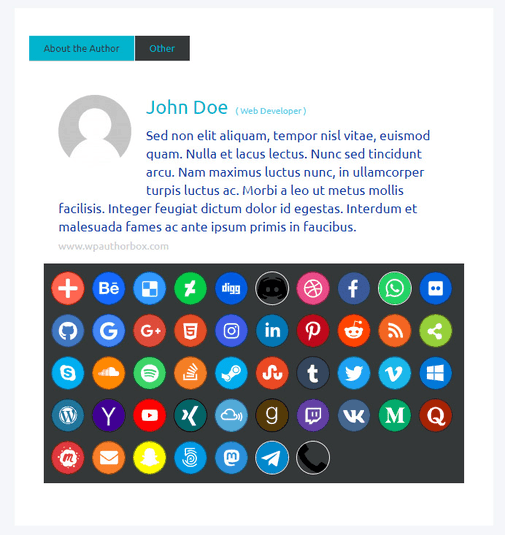 Final Words
As the plugin market grows, there are more options for author framework plugins. However, the Simple Author Box is one of the best. With the ease of use and flexibility, you will be able to create an authoring framework that will best suit the design of your website.