So you just finished a three-hour meeting and realize you were too distracted to remember everything said. What happens next? Your clients are expecting feedback, and you can only share a fraction of the topics covered. Frustrated, you try piecing together the little information you've gathered, but to no avail. Everything is jumbled and doesn't seem to make sense. You vow to do better the next time, but how?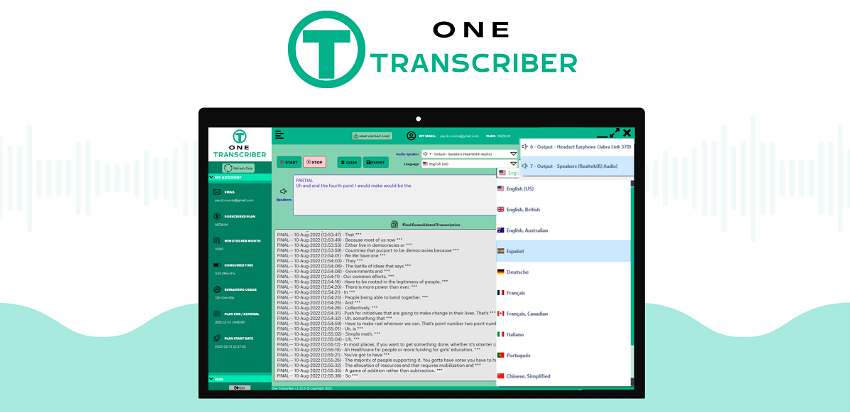 How are you supposed to remember endless hours of conversation? Well, you don't really have to. You can carry on candid discussions with One Transcriber without worrying about taking notes. This easy-to-use transcription software was created for people like you, and we're here to tell you everything you need to know about it. Let's take a look!
AI Speech-to-Text Transcriber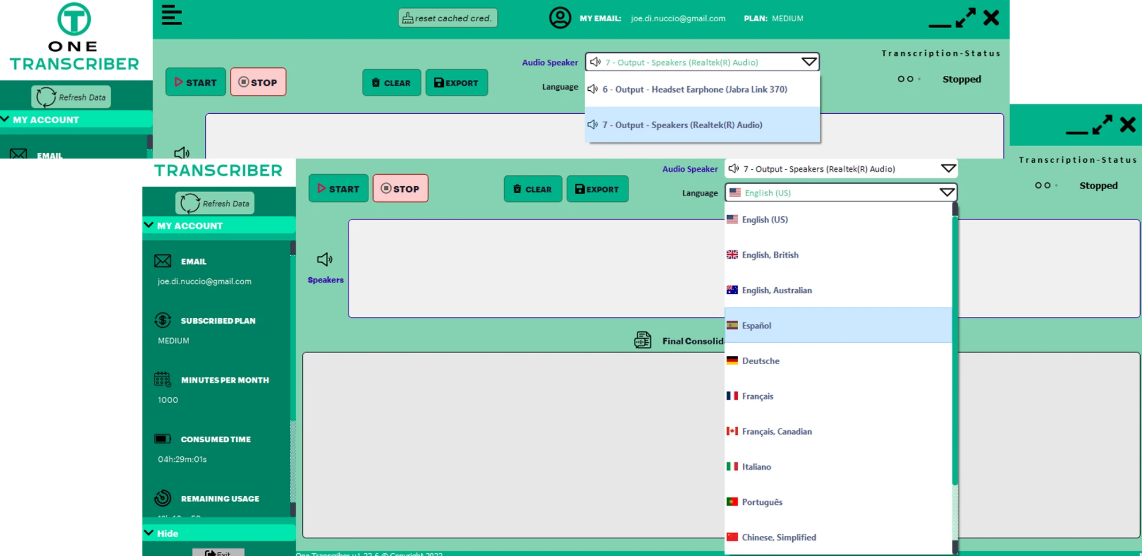 What exactly is One Transcriber? It's essentially AI-powered speech-to-text software that transcribes audio from your meetings, podcasts, videos, and other sources. It integrates with a variety of channels, including Skype, Zoom, and Microsoft Teams. This powerful software is capable of transcribing up to 12 different languages, including English, Spanish, and Chinese. And the best part? It works in real-time, so you don't have to record your conversations for it to work. Once your meeting has begun, all you have to do is press the "Start" button on the One Transcriber's dashboard and watch the magic unfold in front of your eyes.
Edit as You Go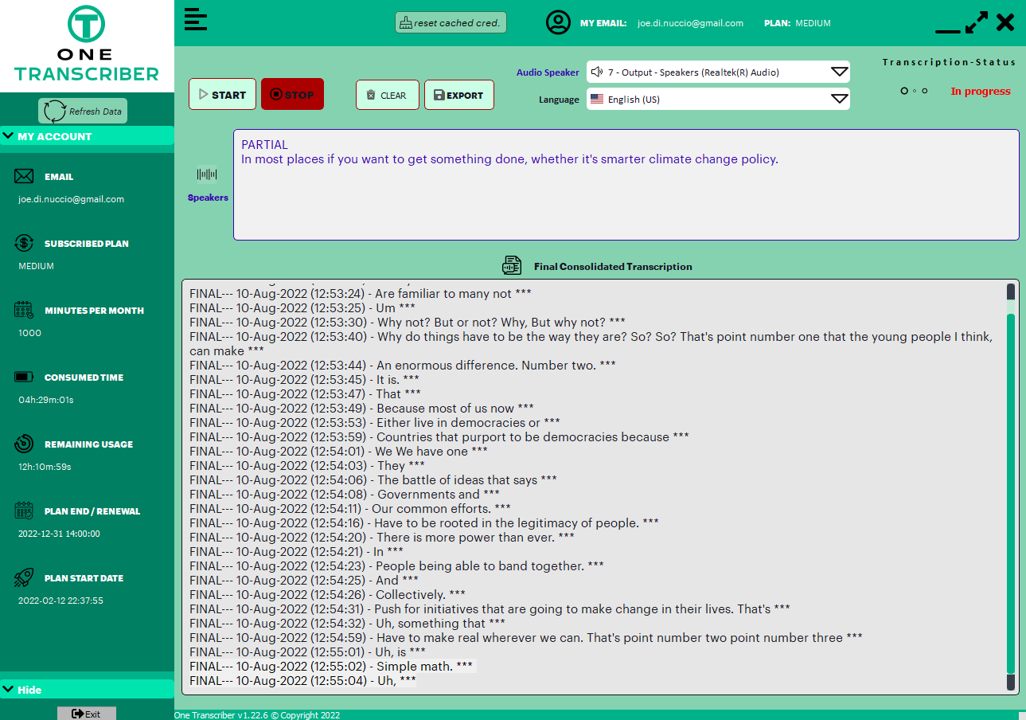 When this tool starts transcribing your conversations, you'll be able to see your transcripts being generated in its "live box." The "Final Consolidated Transcript" box below will list everything the tool extracts, with a time stamp next to each line. One of the more useful features of this tool is the ability to edit transcripts as you go, allowing you to eliminate every "umm" and "uhh" that naturally occurs in speech.
Once revised, your transcripts will look more polished and understandable. Of course, if editing in real-time becomes too distracting, you can always go back and edit the transcript once it's completed by clicking on the text you want to change.
Export and Download Your Transcripts
When your session is finished, simply press "stop" and copy the entire transcribed text to a separate document. Transcripts can also be exported as DOC and TXT files, which you can then share with team members and clients. The entire process of recording, transcribing, and editing takes the same amount of time as your conference call, so you essentially waste no time getting your speech down on paper.
Pricing Plans
Let's take a look at how much this gem will cost you if you decide to give it a shot. One Transcriber has five license tiers based on how much time you and your team spend in meetings.
The license tiers are as follows:
Tier 1 license includes 120 minutes of transcription per month for $69.
Tier 2 license includes 250 minutes of transcription per month for $139.
Tier 3 license includes 500 minutes of transcription per month for $239.
Tier 4 license includes 750 minutes of transcription per month for $339.
Tier 5 license includes 1,500 minutes of transcription per month for $599.
Conclusion
If you want to eliminate the stress of taking notes during meetings, One Transcriber will do just that and more. You'll never have to ask people to repeat themselves, allowing the conversation to flow smoothly and without interruption. Another fantastic way to use this tool is to refer back to something said a few minutes ago, ensuring that no stone is left unturned during your meetings. This is the first transcription tool that transcribes and records your conversations in real-time, and considering that all purchases are once-in-a-lifetime events, it's quite affordable for what it has to offer.