Artificial intelligence (AI) delivers automation and insights, and both are important for AI cryptocurrency trading.
Crypto markets are open 24/7, so traders have to monitor charts constantly to avoid missing out on trades.
This is the reason AI crypto trading bots have become popular in recent years. These bots are efficient and prevent users from wasting time on unnecessary things. They are great for someone new to crypto trading since they help non-professional traders achieve profitable strategies.
Trading cryptocurrencies manually is tiresome and doesn't deliver the best results, so if you are looking for success in the industry, here is a list of the top x AI crypto trading bots.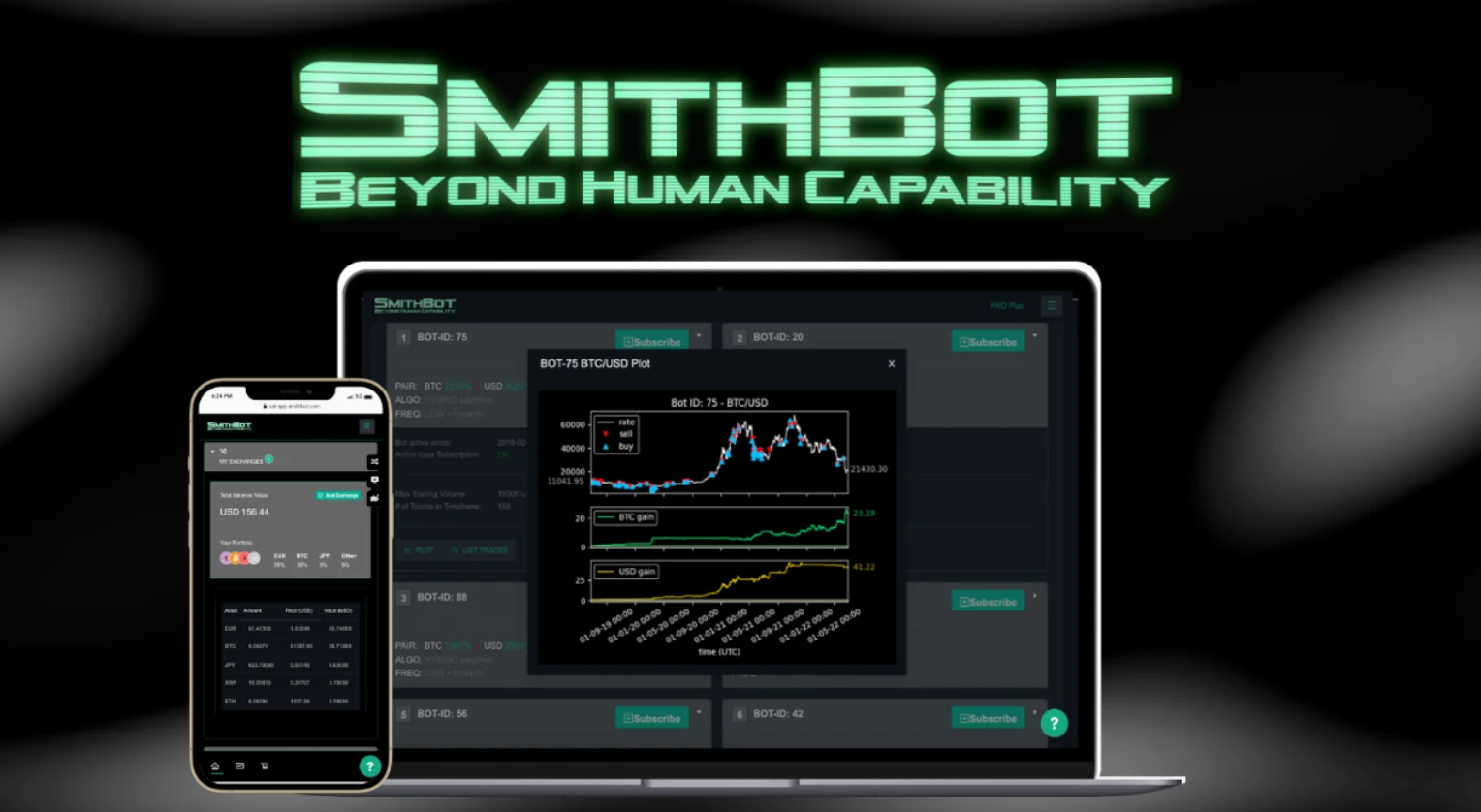 SmithBot is a cloud-based platform for automatic cryptocurrency trading
The bot engine runs AI algorithms 24/7 to find the best trades and high-profit chances.
SmithBot has over 100 AI crypto trading bots for 13 different trading pairs.
The ranking and filtering options make it easy to compare and select the bots that suit your needs.
You can rank bots by their performance, base symbol, quoted symbol, and more.
All your information, exchanges, orders, and bots are organized in one place – the Dashboard.
You can add and manage cryptocurrency exchanges and track balance and bot trades.
When you choose a bot from the ranking, enter the desired trading volume, maximum limit, and stop-loss limit. Now your bot is ready to start trading for you. SmithBot constantly improves and extends algorithms for even better results, and unique performance graphs judge historical performance within seconds. SmithBot runs on any modern browser or any device.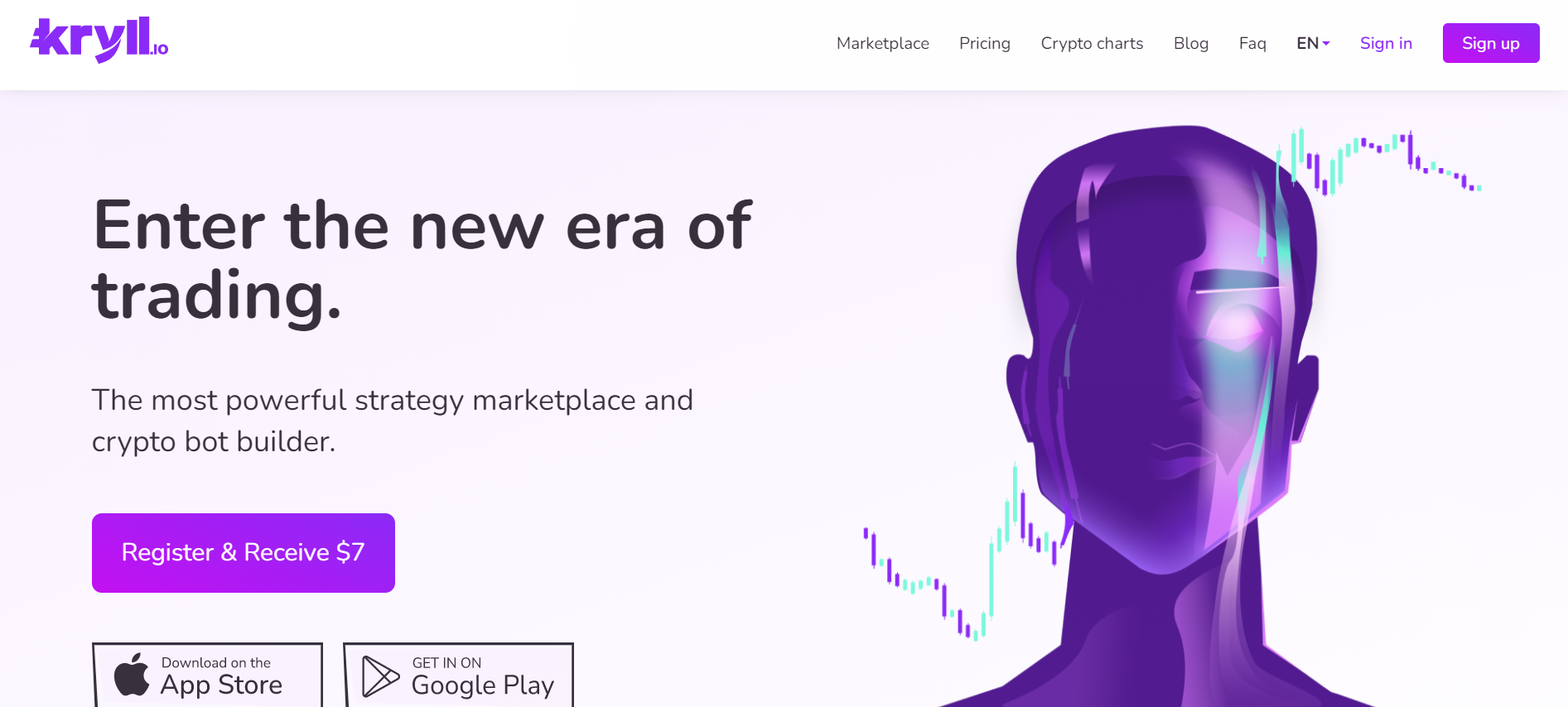 Kryll helps day traders streamline the management of their crypto trading. It has a crypto builder that helps beginners create scripts with no coding knowledge.
It has a drag-and-drop system, so users to link pre-existing features into specialized bots.
It also offers the Marketplace where traders can share their strategies for fees. This feature is perfect for beginners.
The Trading Terminal feature lets you set multiple take profits and stop-losses. And you can create automated trading algorithms with the Strategy Editor.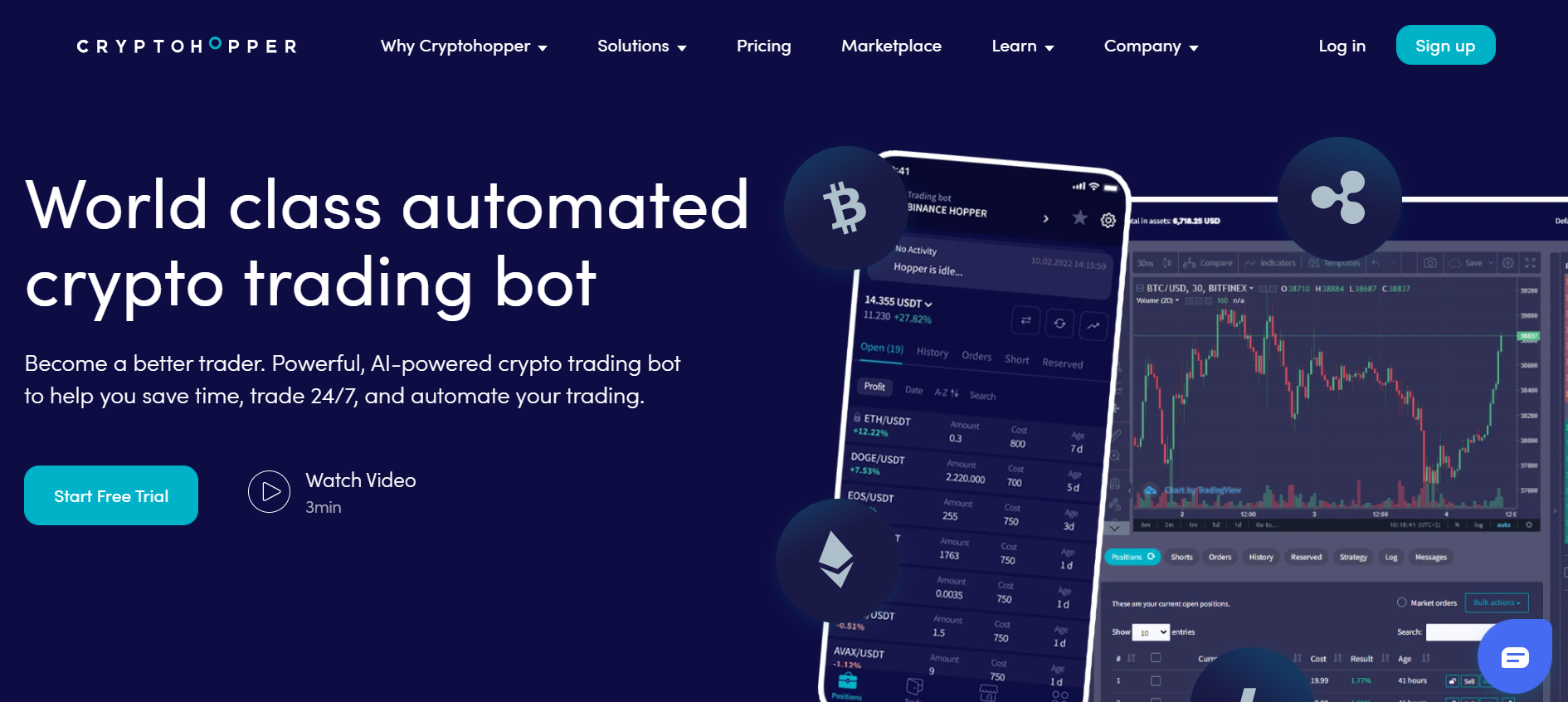 CryptoHopper is a multi-purpose platform that automates trading.
It offers a wide range of services such as social trading, copying service, and portfolio management. It is compatible with up to 75 cryptocurrencies and nine exchanges.
CryptoHopper enables free-of-charge trading bots. This lets you create and test your own bots.
It provides many trading tools with features like saveable templates, bot backtesting, customizable indicators, and trailing stops.
You can configure the bot to automatically trade and also use algorithmic and social trading.
CryptoHopper has an intuitive and easy-to-use interface and offers 1st class customer support.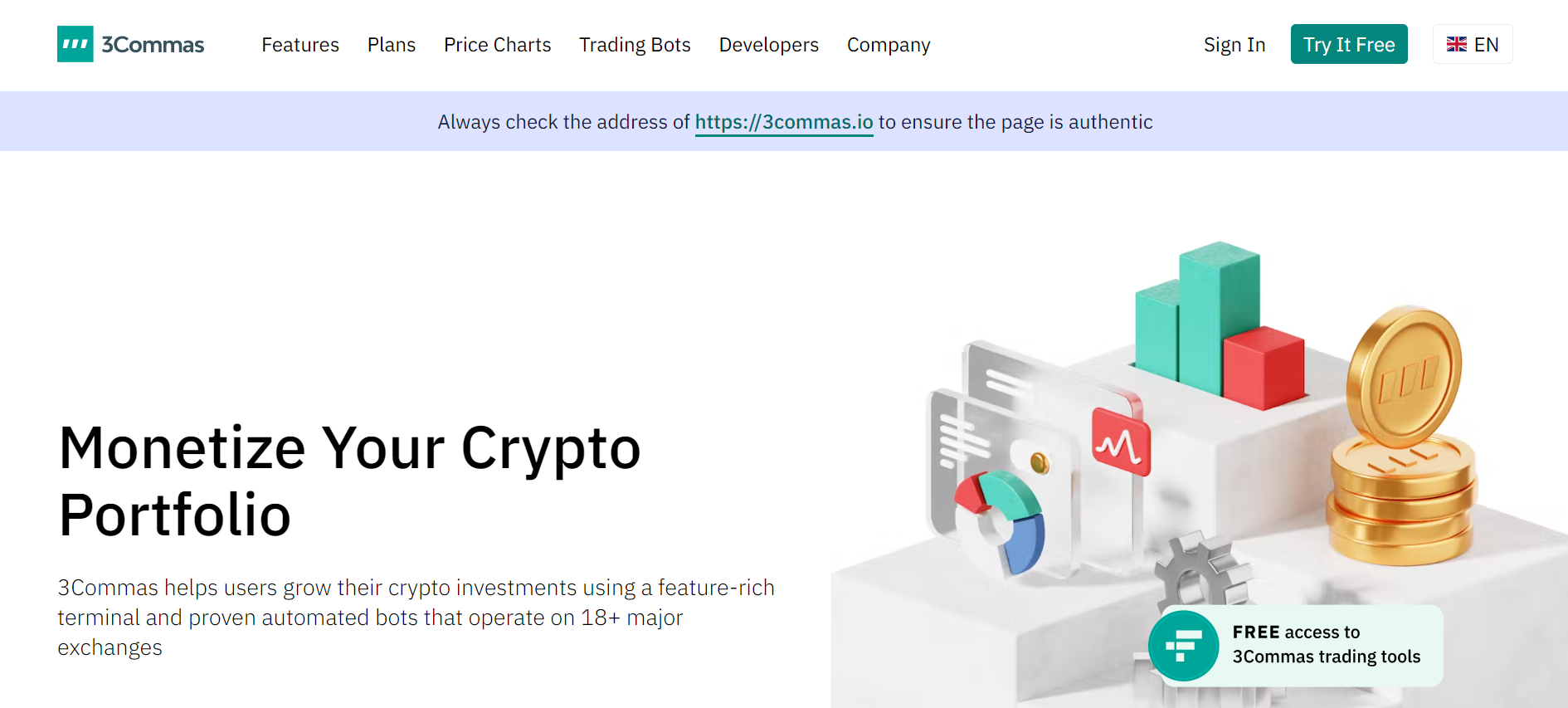 3Commas is packed with rich features and automated bots that operate on over 18 exchanges.
It comes with different bots that can be used based on market conditions.
The DCA Short bots let you borrow and sell tokens at current prices and buy them back at lower prices.
The DCA Long bots let you buy natural dips and sell spikes as the prices rise. The Grid bots are used to pick up cheaper tokens.
It has an intuitive terminal that lets users set trades in advance based on specific triggers.
You also have the flexibility and ability to create your own parameters.
3Commas easily integrates signals into your bot and automatically copies professional trades.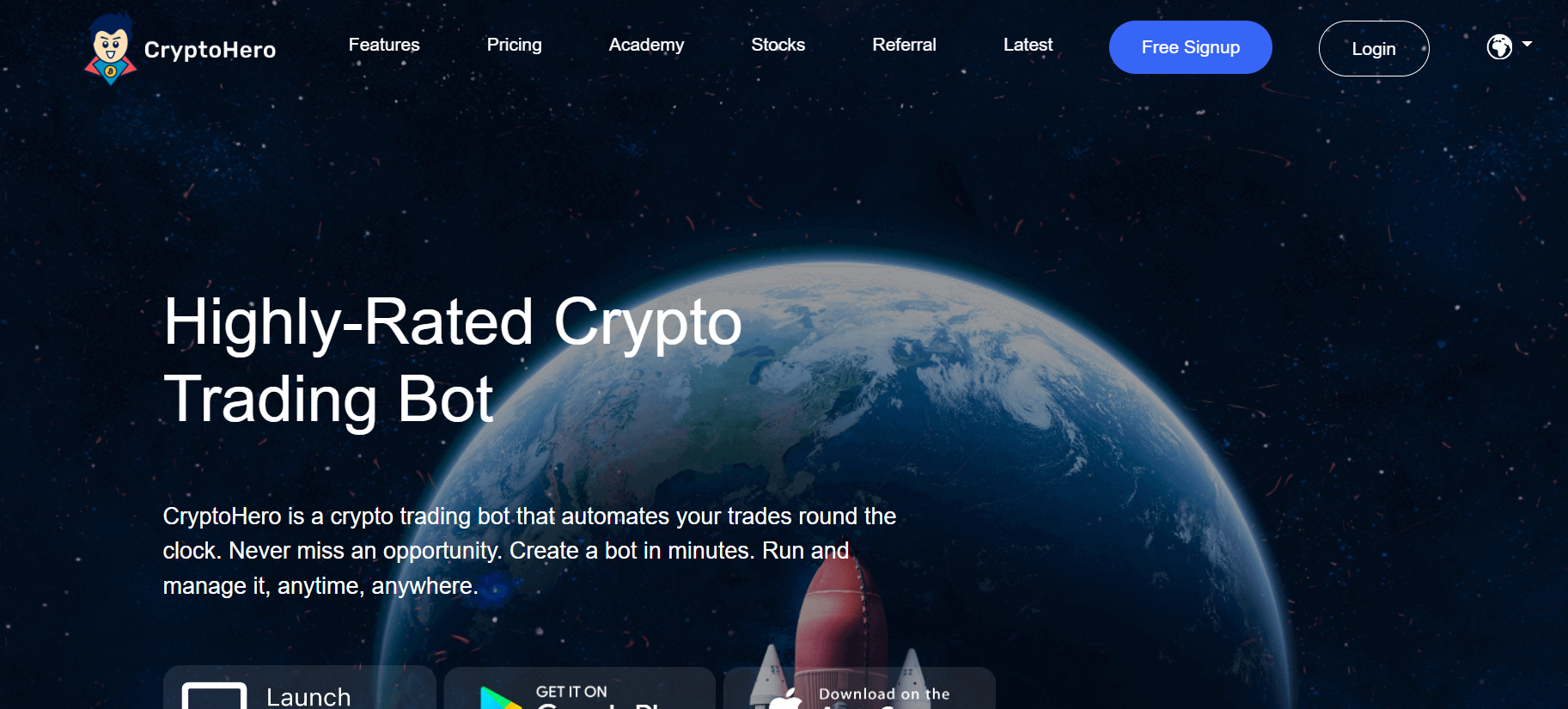 CryptoHero is powered by AI and offers access to hundreds of cryptocurrencies. It is integrated with top crypto exchanges such as Kraken and Binance.
When you set parameters for trading, the AI-optimized bots run simulations and provide info on the best market opportunities.
It lets you set entry and exit conditions and different indicators, and the backtesting feature lets you test trading strategies. It uses your strategy in different market conditions so you can improve decisions.
Final Words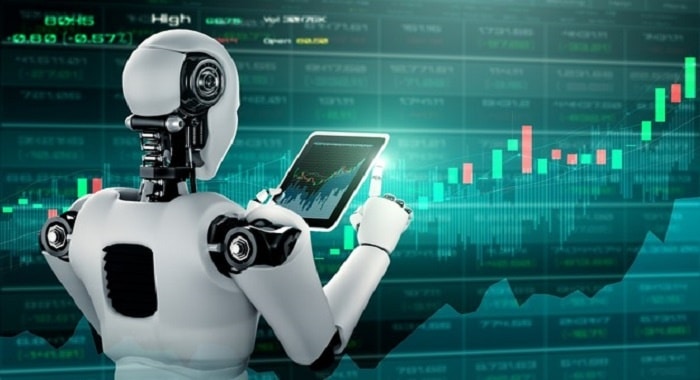 These must-have AI crypto trading bots will help you find the best trades and high-profit chances. They are highly efficient and prevent you from wasting time and money. SmithBot is packed with 1st class features, ranking, and filtering options. It runs on any modern browser or device.