CRM, or in free translation, Customer Relationship Management, is a strategy that makes it easier for companies to manage and analyze data obtained when interacting with customers. The system that helps manage all communications with clients and potential clients is real estate CRM.
This type of CRM tool is becoming increasingly popular. It serves to facilitate the daily work of real estate agents and the success of their brokerage business.
As CRM becomes more popular, so does the competition. A large number of CRM tools are now available to companies that adapt to the needs of real estate agents. Customization is needed even if these tools are not made especially for the industry. On the other hand, we have tools that make CRM more efficient for agents.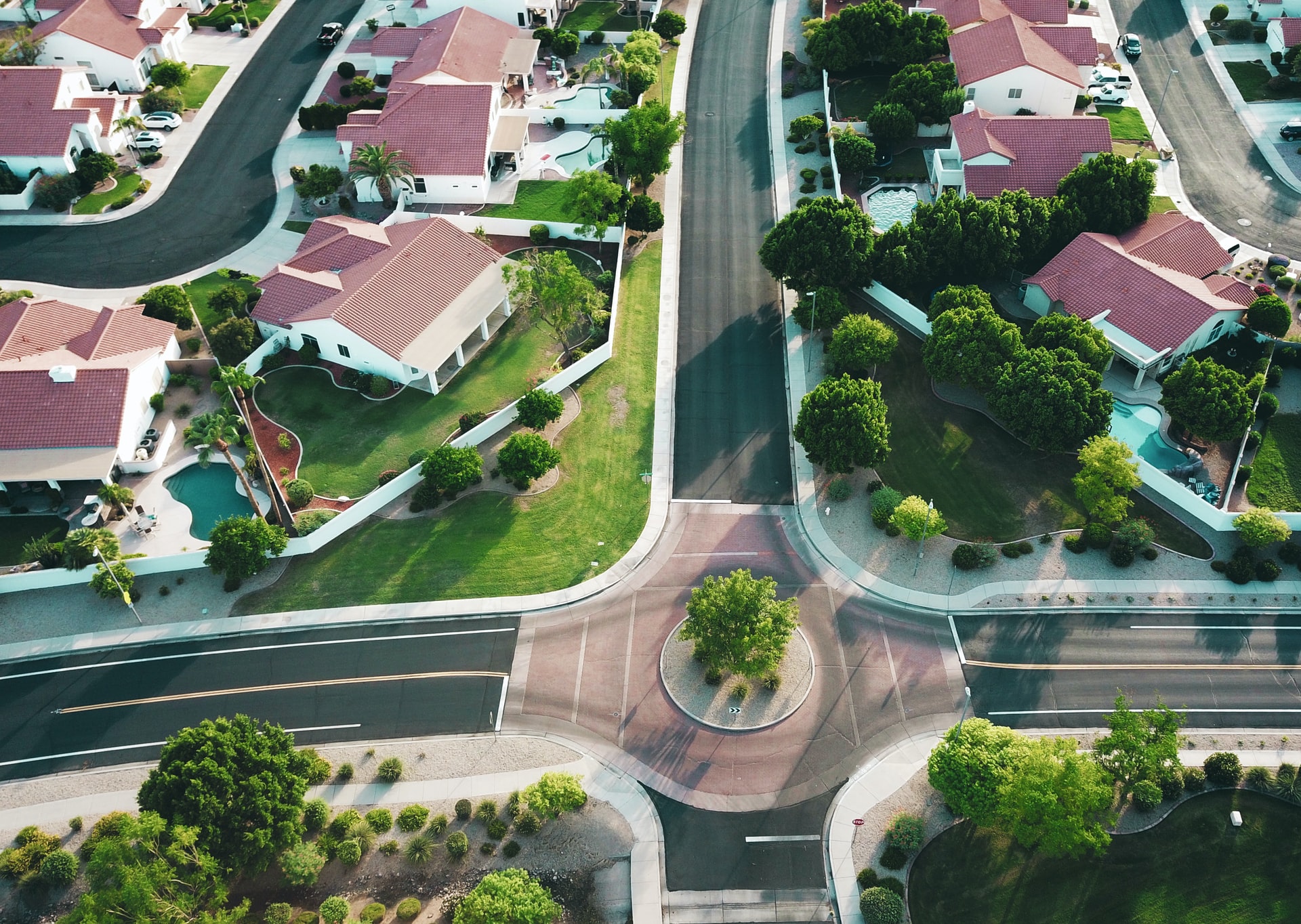 The significant success in the real estate business is the relationship with clients. It takes a lot of time to build a good relationship with a client and trust. Even one small mistake can ruin a relationship you have invested a lot of time and effort.
This is the biggest reason why real estate agencies are starting to use CRM systems more and more, so they are becoming more and more popular. We have made a list of the best CRM solutions for real estate agencies in 2022. Let's take a look.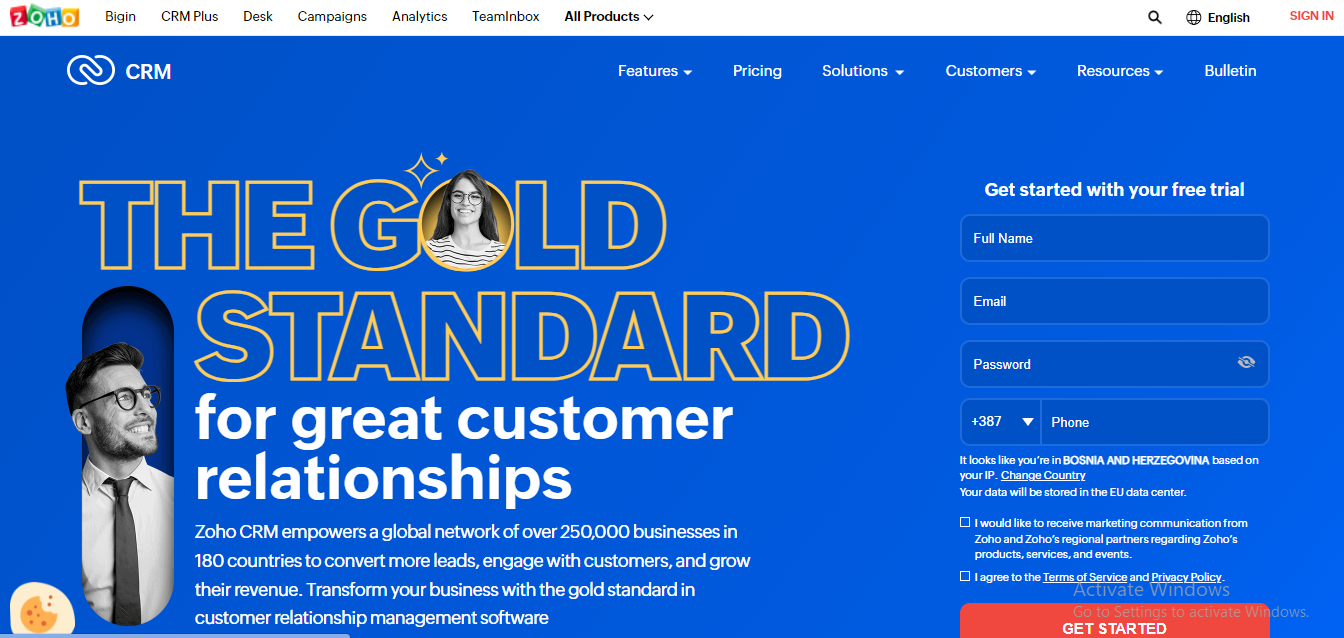 If you are looking for a simple and concise CRM service, then Zoho's CRM service is the best solution. It provides a range of options like workflow automation, contact and channel management to communications, or tools to generate reporting and leads.
Zoho's CRM service is a top option for real estate agencies. One of the reasons is that it seamlessly integrates with other Zoho applications. Zoho CRM is a repository of your sales, customer support, and marketing activities. At the same time, it facilitates your policies, processes, and people on the platform.
If you have any doubts about the success of Zoho's CRM service, we need to share some information with you. This CRM is an award-winning CRM. Zoho CRM has a great network of users, reaching as many as 250,000 companies in 180 countries. Spectacular, is not it? The main advantages would be connecting with customers wherever they are, real-time insight, and saving time with automation. Zoho's CRM service will allow you to experience faster growth, higher sales, and build lasting relationships.
Pricing (annually):
Standard – 14e/mo
Professional – 23e/mo
Enterprise – 40e/mo
Ultimate -52e/mo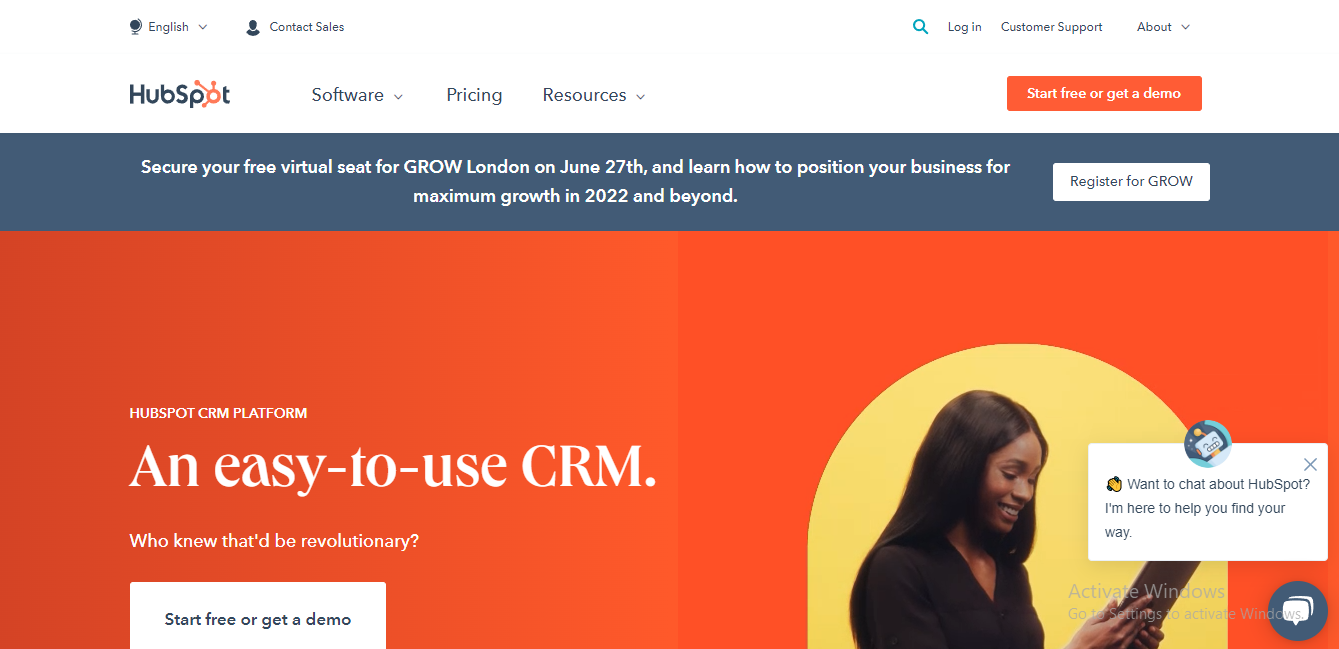 We would like to single out HubSpot to start and save costs. HubSpot offers free basic CRM, so it is ideal for starting out. It has a modular approach, so you choose the functions you want. If your business grows, you can add advanced features to HubSpot's CRM. There is also a HubSpot Academy for training, after which you receive certificates. The HubSpot app market offers over 300 third-party integrations.
Companies most often seek CRM services to be able to discover insights, display opportunities, generate sales flows, or implement loyalty campaigns. This is precisely what HubSpot CRM has to offer.
Long-term users of HubSpot's CRM service highlight the possibility of categorizing customers according to their expectations and the opportunity to dedicate time to potential customers. This is very important in building relationships with clients.
Price:
Starter – starts at $45 per month
Professional – starts at $1,600 per month
Enterprise – starts at $5,000 per month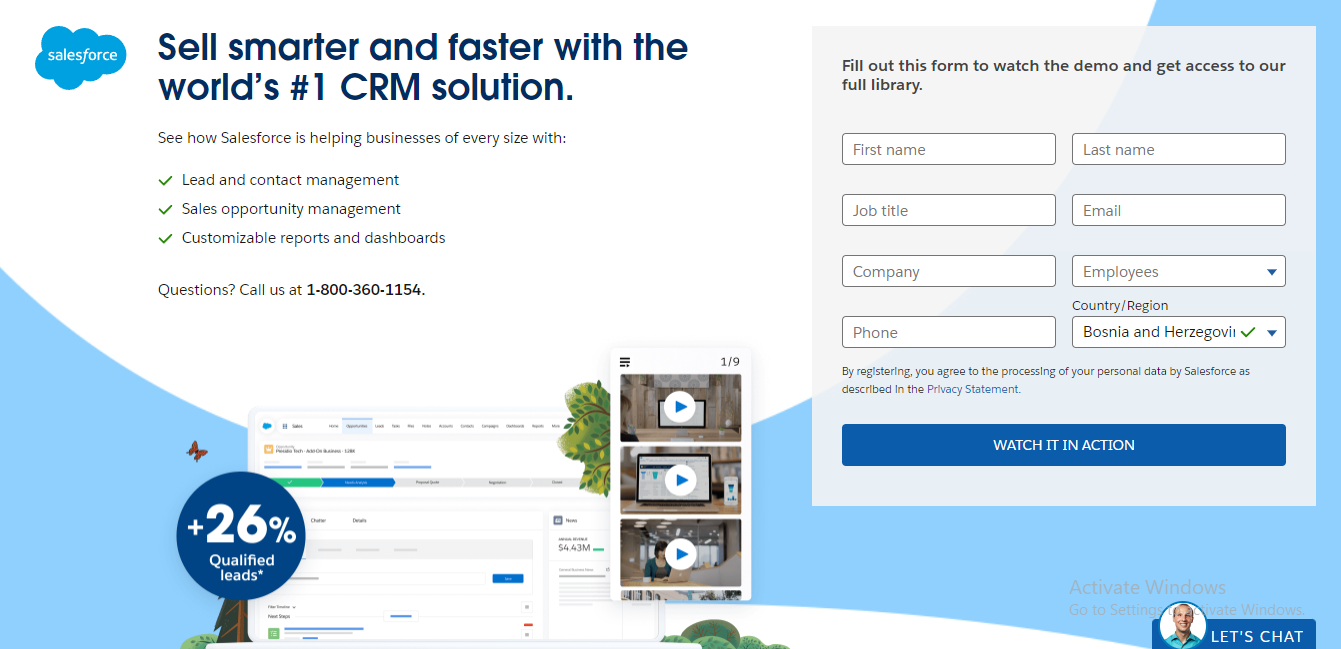 For real estate of all sizes, another top choice is Salesforce. We can freely say that Salesforce is a leader in customer relationship management. Salesforce has excellent integration and customization and combines an extensive suite of CRM tools.
We have already said that he is a leader. But, we must say that Salesforce is assuredly number 1 as a global platform for customer relationship management. Salesforce CRM applications are cloud-based for services, marketing and sales.
What will surely delight you is that you do not need an IT expert to set up or manage. Salesforce CRM services are simple to use. You start with a simple login and then connect with customers in a new way.
The fact is that Salesforce CRM enjoys the trust and loyalty of customers. 150,000 companies use their services to grow their business by strengthening customer relationships. Salesforce CRM will make it easier for you to understand the needs of your customers and connect with potential customers. This is now possible on one platform that you can access from any device or desktop.
Price:
Sales Essentials – $25 per user, per month
Lightning Professional – $75 per user, per month
Lightning Enterprise – $150 per user per month
Lightning Unlimited – $300 per user, per month.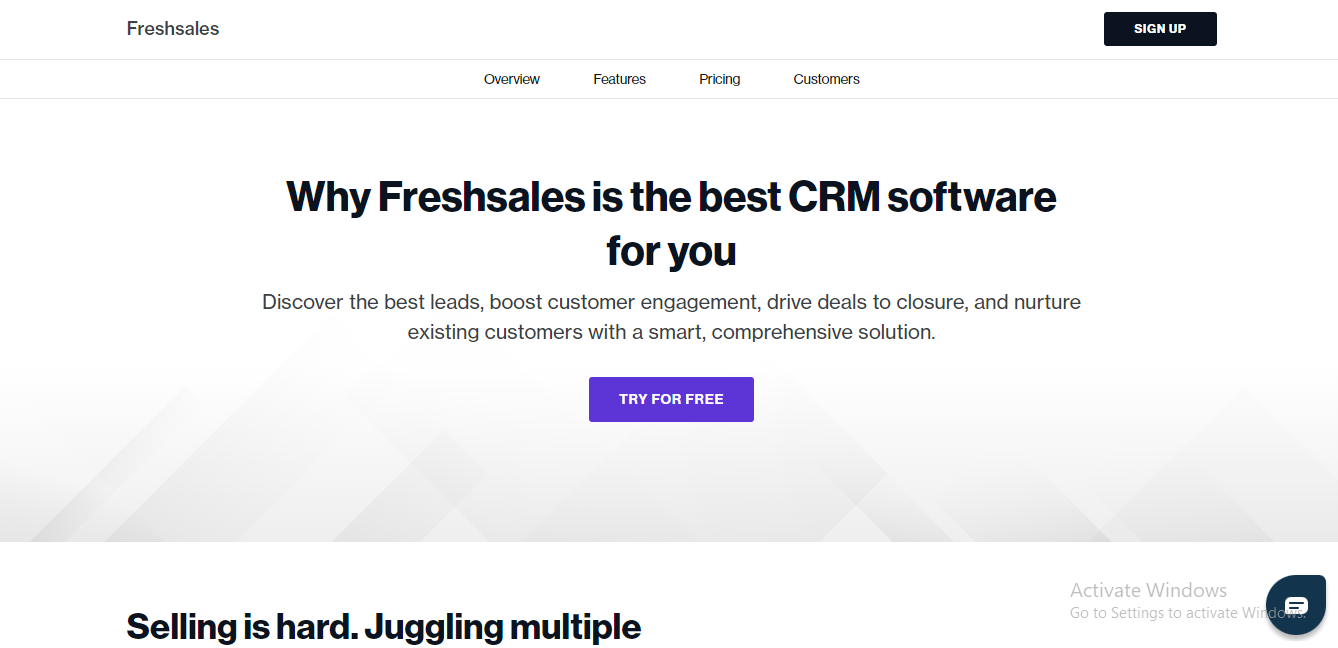 One of the most popular CRM solutions is Freshsales. Freshsales CRM has a customizable interface and advanced AI prediction. The interface allows you to connect modules and create custom fields, which is ideal for real estate agents. Powerful automation tools also stand out.
Price:
Free version
Growth – $15/mo
Pro – $39/mo
Enterprise – $69/mo
Conclusion
Every real estate agent has different needs. However, we are sure that everything is based on the relationship with clients and establishing relationships with potential clients. Before choosing, explore the possibilities of these tools.
It is crucial that the choice best suits your real estate needs. We are sure that this list of CRM tools will be of great help to you.