Persuading a potential customer to purchase your product is oftentimes the hardest part of the sales job. But what to do when emailing lists, advertisements, and promo codes simply fall short? Let us introduce you to Heybase – a fantastic sales platform that enables you to build digital sales rooms filled with interactive features to close deals faster than ever.
What is Heybase & how does it work?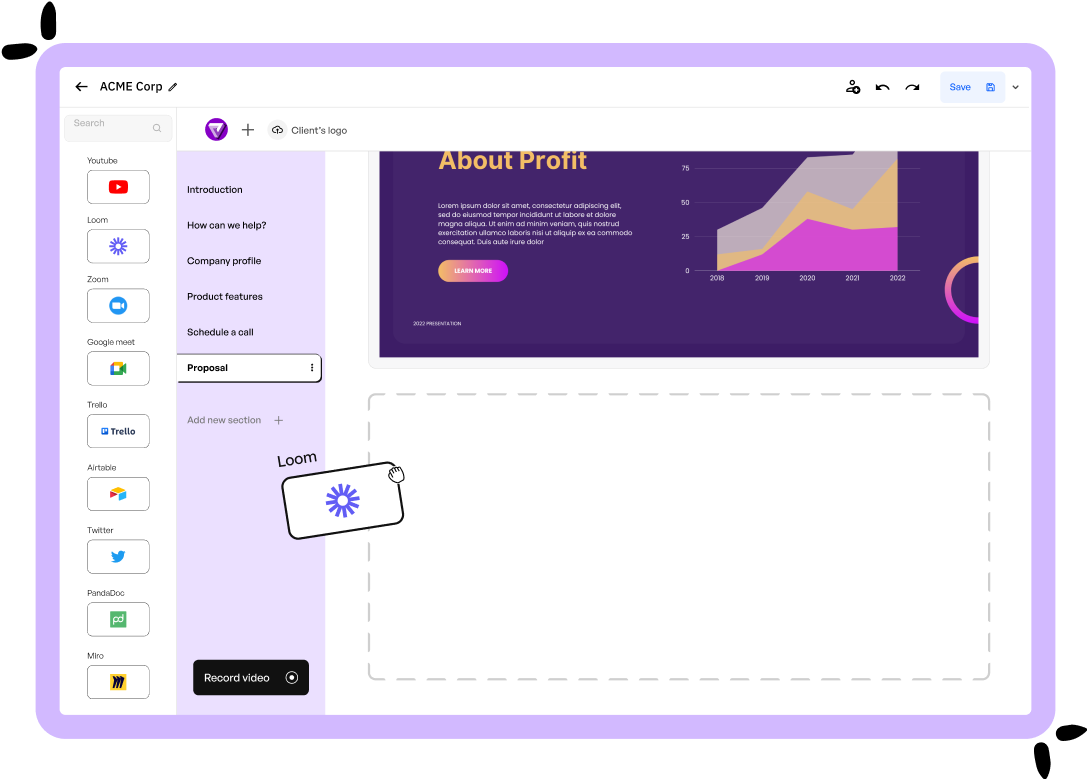 Heybase is a feature-filled sales platform that helps businesses set up virtual spaces where leads can access complete product information, including videos, contracts, payment links, and personalized materials. Moreover, salesmen can keep complete track of all the engagement data, as well as receive notifications every time there is a new activity from prospects.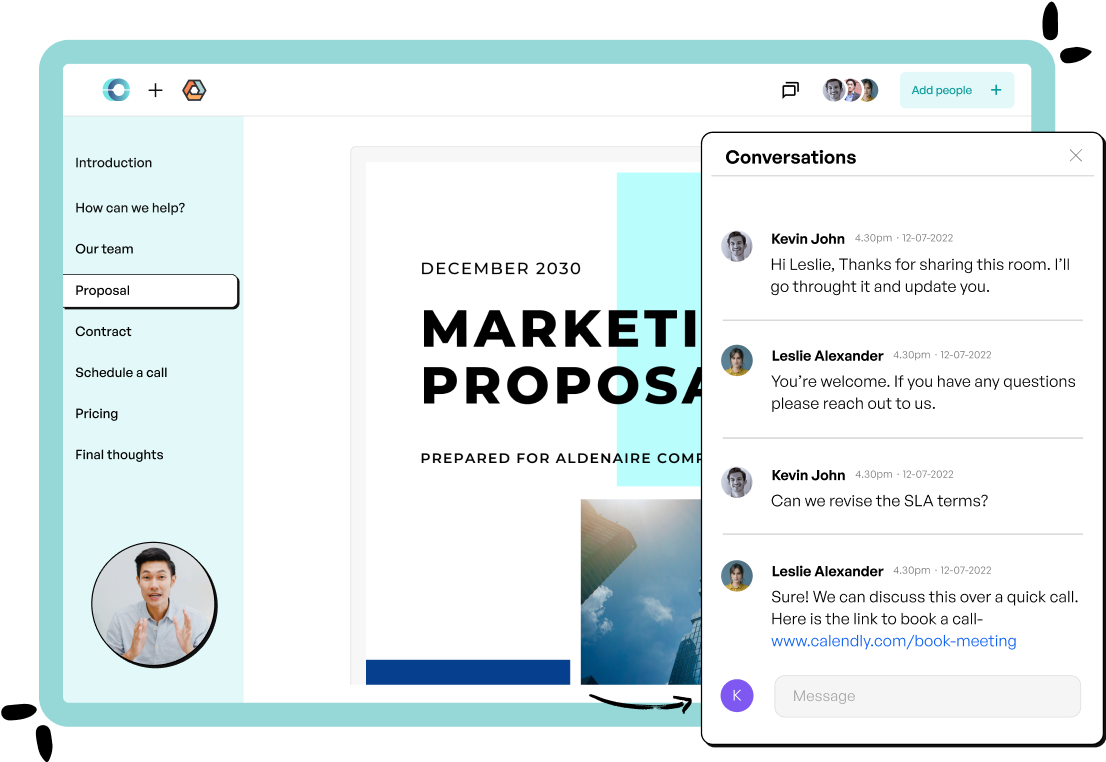 Heybase is completely beginner-friendly and does not require any design or programming knowledge whatsoever, because all virtual sales rooms can be easily customized with a simple drag-and-drop tool. You can add any element of your choice to the salesroom, including calendars, proposals, and payment links, as well as record and embed a video to add a personalized welcoming message to your potential customers.
Once you are satisfied with the look of your virtual sales room, Heybase will create a shareable link that you can send to your prospects. Another great feature is that the customer does not need to create an account to access anything, simply jumping to the sales room right away.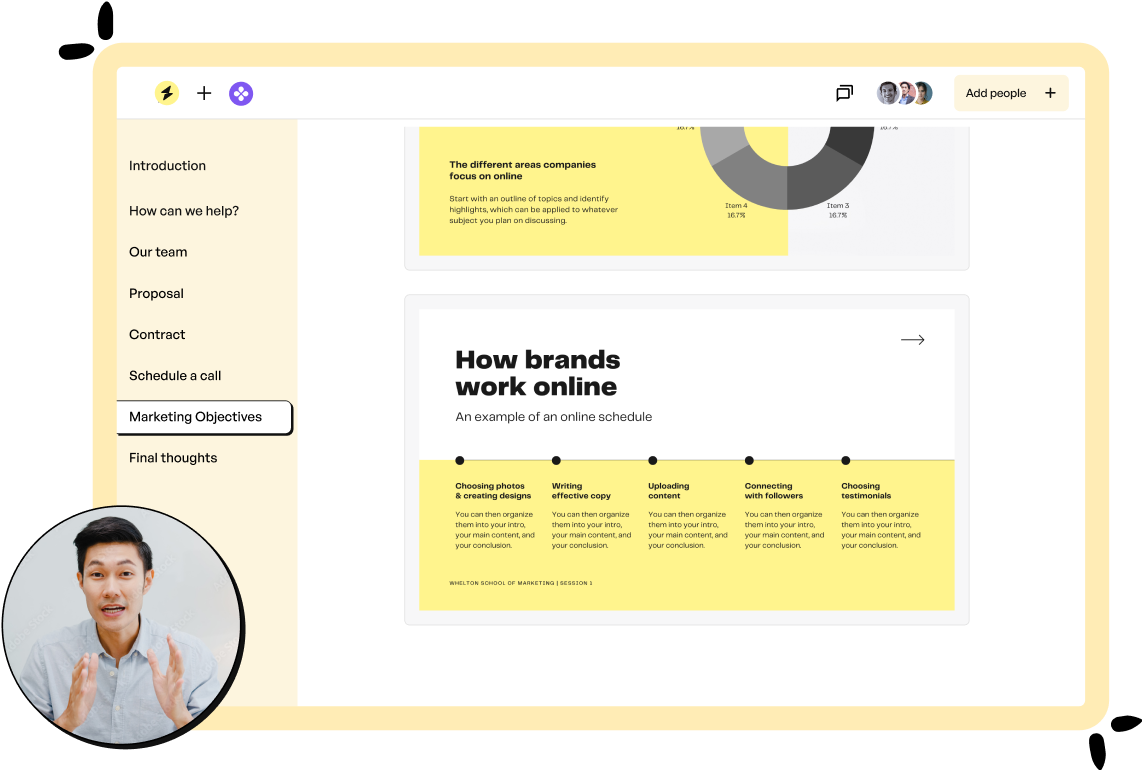 Furthermore, Heybase enables you to track all the engagement within your sales room, as you can keep tabs on activity from the main dashboard, including new opens, comments, or actions. You will also have access to a real-time activity log, where you can keep an eye on the performance of the ongoing sales.
Next, your potential customers can leave comments and inquiries directly in the salesroom, sparing you the dreading task of responding to a chain of emails and therefore getting the very best customer service experience. Heybase is also perfect for collaborating, as you can add multiple team members to a sales room, so there's always someone available to move the sale forward.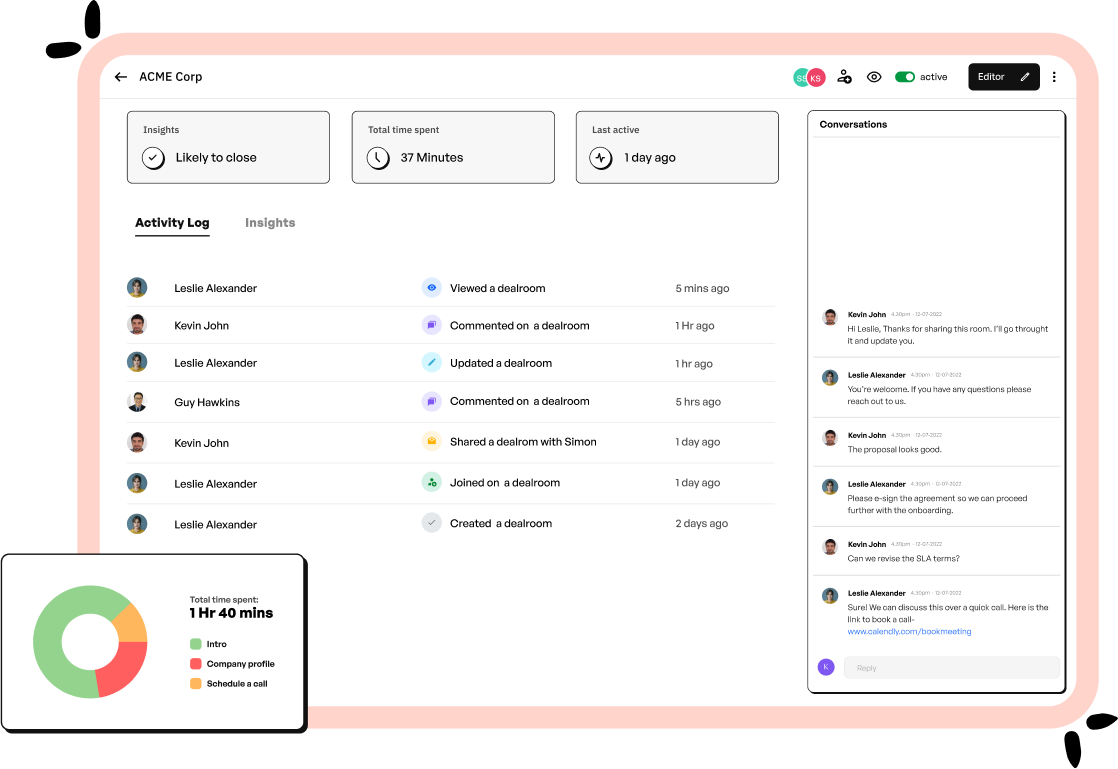 A perfect solution for marketing agencies and sales managers, Heybase is completely compatible with all your favorite tools. Now available in two license tiers and for a special discount, it is covered under the 60-day money-back guarantee, which makes it one of the best sales solutions currently available on the market.
Conclusion
With the help of an advantageous sales platform such as Heybase, you can educate your potential buyers without ever having to spam them. On the other hand, they will not have to wait hours, or even days to receive a response, as the convenient chat feature allows both the customer and the seller to exchange valuable information within seconds. With Heybase, closing deals and keeping track of all your activity will be easier than ever, while the personalized sales rooms will make your customers feel valued and seen.