If your job consists of sending many emails daily and your main workspace is your email inbox, then this article is for you. In this article, we are going to dive into the world of emails and make a list of the best tools for developers and teams that can help you to test email flows. Why is it important to test your email? Well, first of all by testing it, you are making sure it properly works.
It is imperative to make sure your emails are not going to be delivered as spam. Still, by testing your email, you can also increase its' deliverability optimization and also find out how likely your email is to be seen by your target audience.
1. Imitate Email
The first tool on our list has a very distinctive name – Imitate Email. You can make it work and test your email really easily, as it takes only three steps to do so. The first step is the easiest since you only have to sign up (yes, for free!). After you sign up, you need to change your SMTP settings to match their server and the final step is adding one line of JavaScript to your web app and you can officially test your email flows.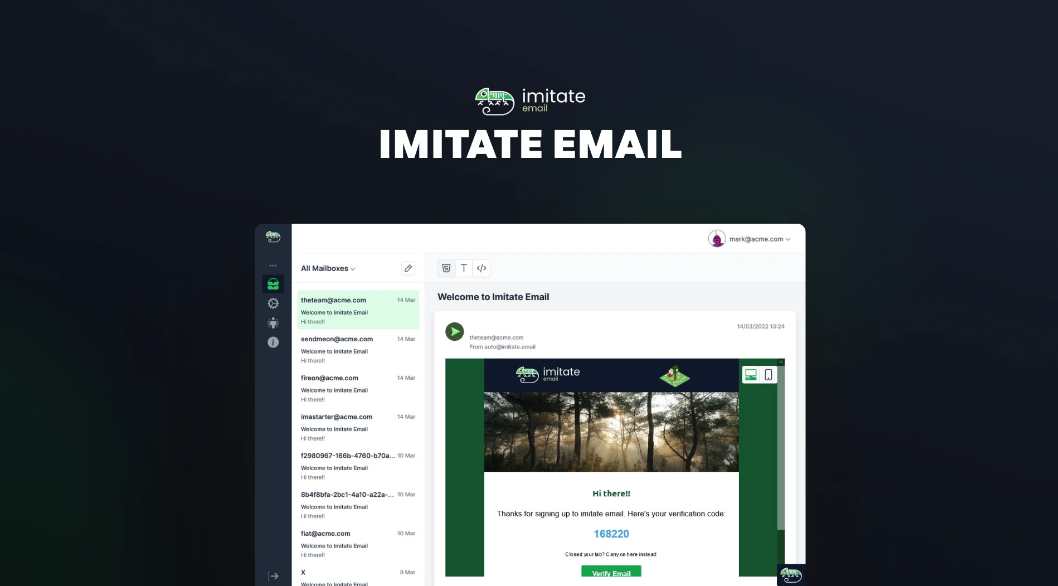 The installation has never been easier and faster since you don't have to do excessive coding to make this work. You will get a chance to see those test emails as you will have a widget displayed at all times and also you can see the preview of your emails to make sure that is exactly what you want to send. You can quickly set testing email flows, not just for yourself but for everyone involved in testing.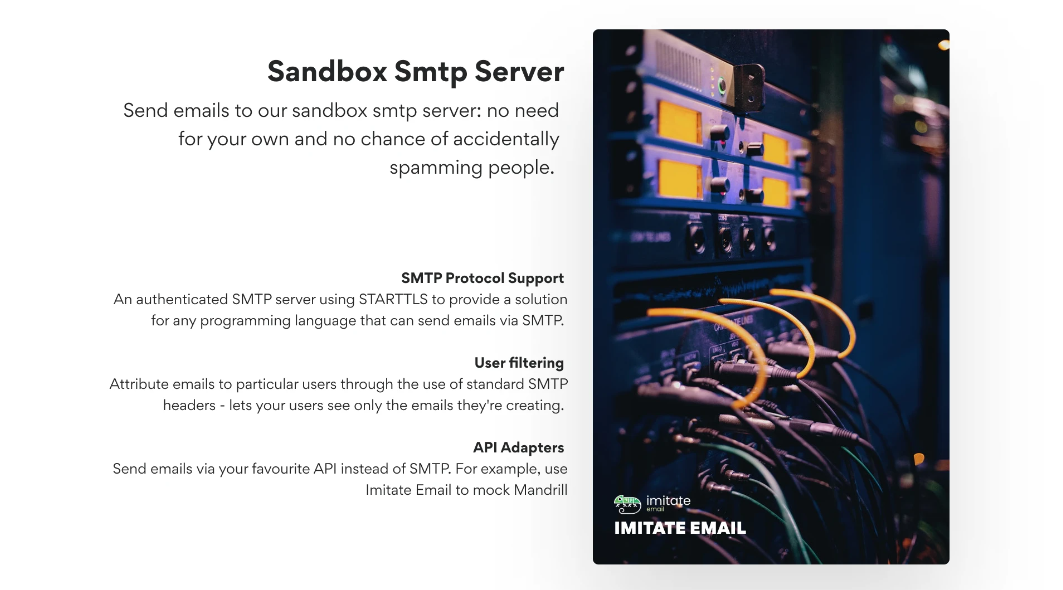 You can also filter it, this means that your users will see only the emails they are creating and in that way, everything will be filtered and sorted out. It is very easy to use and gets the job done fast. It is very important to mention that no one else except for you and your team won't be able to notice that you are using Imitate Email since it will be working from the shadows. If you need a tool that is fully responsive and makes testing your email fun and playful – you need to get Imitate Email. You and your whole team will be content with the way it works.
2. Stripo
The next on our list is also a free tool which means that you have no excuse for not getting it since it is fully affordable for everyone. The free plan is designed for one person with a specific number of emails daily but if you are working with a team or in a bigger business, it would be recommended to get one of the other plans. With this tool, not only can you test your emails in the best way possible, but you can also create outstanding emails. You can create email elements once and then re-use them later on throughout multiple campaigns.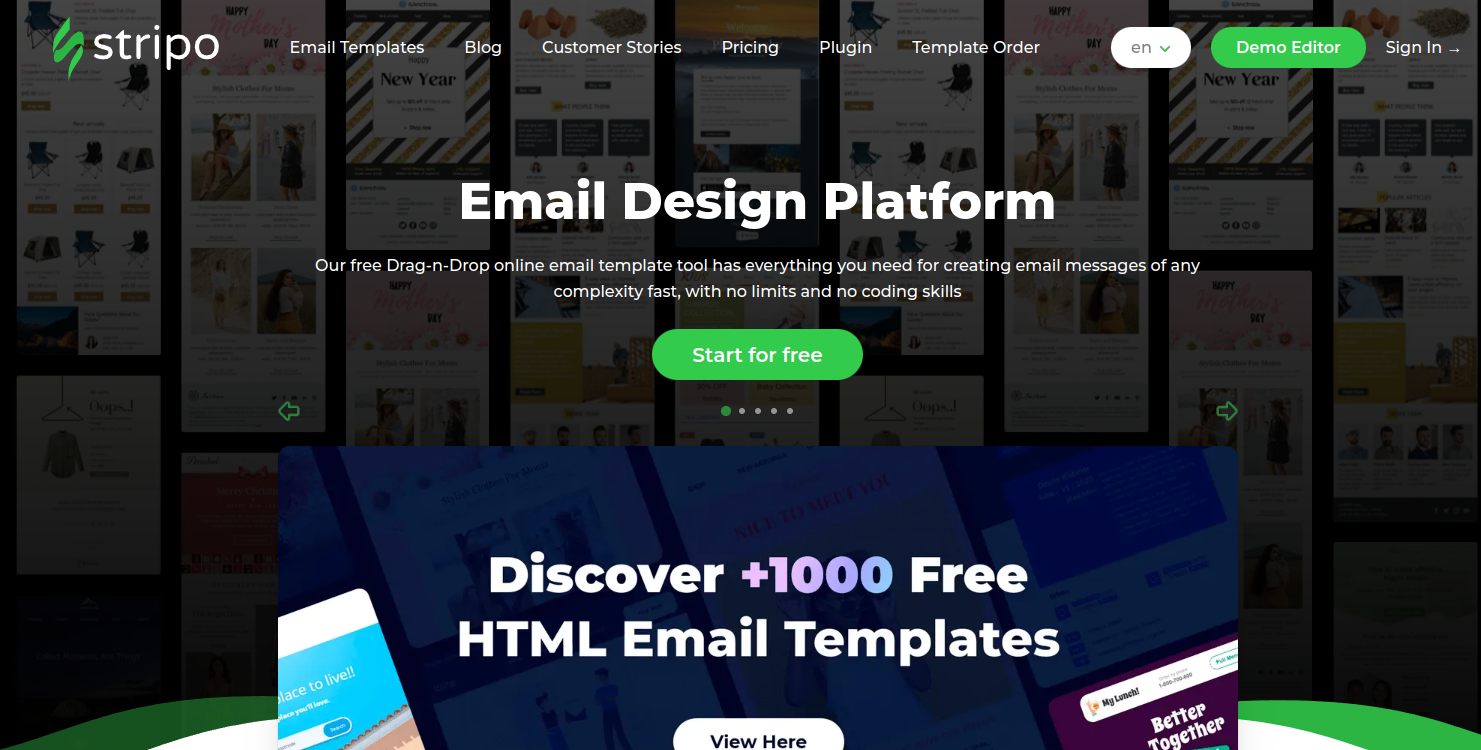 You can make elements but also choose from different email templates and make your emails look flawless and very engaging. There are many email templates to choose from so you can make sure they will fit every need you have or any possible occasion. You can choose from type, industry, season, feature, or even integration. For example, you can choose a "Coming soon" type, "Books & Presents" industry, Book Lovers' Day as a season, and GIF animation as a feature.
When it comes to integrations, you have plenty to choose from, on the list, there are AWeber, ActiveTrail, and many others. The best part of it all is that you won't have to do much work since you are working with a drag-and-drop builder which means that there are no complications that can occur that you won't be able to fix. We can't forget to mention that you can also use custom fonts! It is all up to you and fully customizable. Stripo is a free tool that offers you many amazing features that most tools would make you pay for. This means that you are actually looking at an amazing bargain.
3. Sendinblue
Sendinblue is another great email testing tool. It is amazing for growing businesses because many of its features are focused on teamwork and management. You can create outstanding emails that will attract many customers and with customer support, you can make sure to keep those customers. Your team can always be organized and work together since having a shared inbox with members of your team is a possibility with this tool.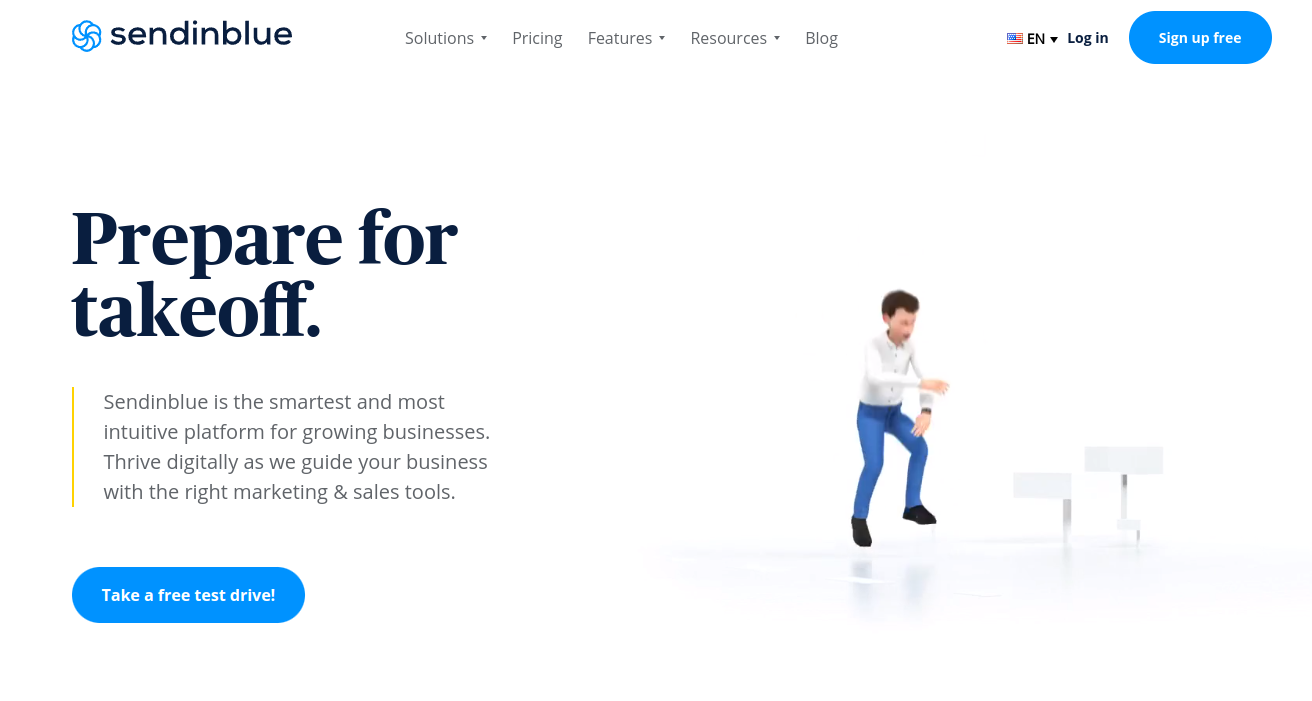 You can make sure to target your emails and also make them automated to save time and reach out to the audience that you want to reach out to the most. Customization is a big possibility and something that is being advised since you can make ads or personalized designs for your campaigns and in that way attract even more customers. You can tell that this tool is not only offering you email testing and design but much more! If you want to be totally in control and create your own designs then you shouldn't wait for a second more to get this tool.
4. MailCatcher
MailCatcher is hoping to catch your attention with this name. This tool really works as an email catcher because it quickly and efficiently catches every email and stores it for display. Every email that is shown on display is going to consist of all the important information. For example, HTML, Plain Text, and Source will be shown, as applicable. You also have an option to have the HTML rewritten but a chance to display all the information you want – for example, online images and have it opened in another window.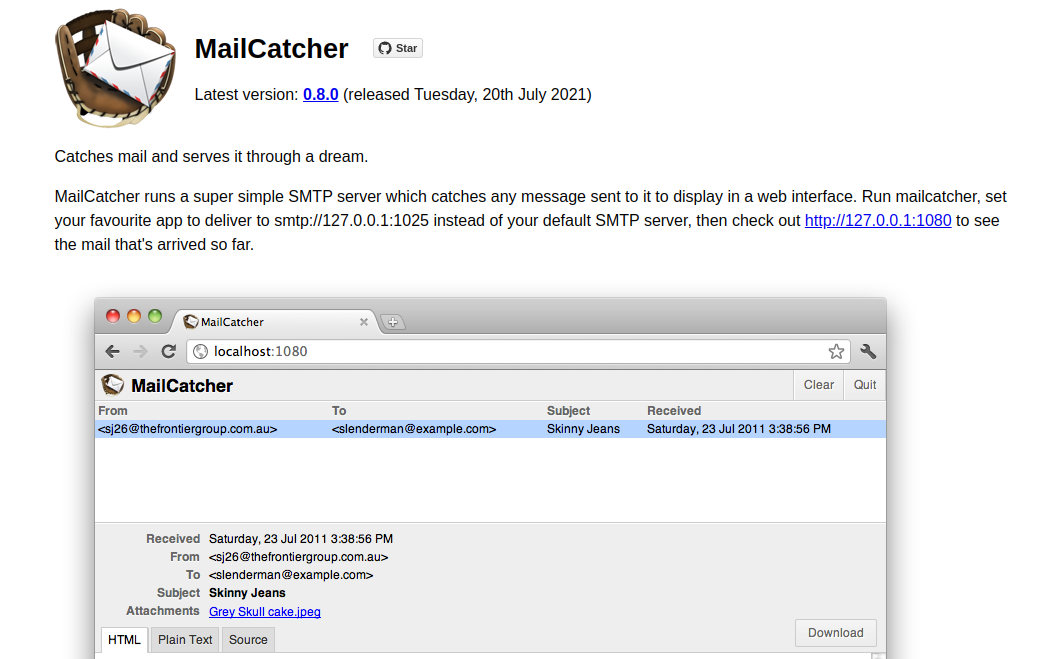 You can also see how the email was first written, in your client's original way by downloading it. This way you can understand better what is supposed to be done and in what way and compare it to the original one, If you ever encounter any problems while working with this tool or if you need any explanations on how to make it work better, you can just head over to their site and all the explanations are right there where you have everything in one place, completely available for any problems encountered.
Navigation through messages has never been easier since keyboard navigation is possible with this tool. Fun fact that you need to know about MailCatcher, it is actually built by many people at the same time and basically relies on their hard work as their hard work is the base for this tool.
5. Mailtrap
If you are working in an environment that is going through different stages of development then Mailtrap is for you. You can configure your testing environment fast and waste no time doing so because it only takes 5 minutes with this tool. If you are working with a team or need to send your emails to multiple people at the same time, no worries. You can easily work in a team or make sure many colleagues receive your emails because Mailtrap is coming with that option as well.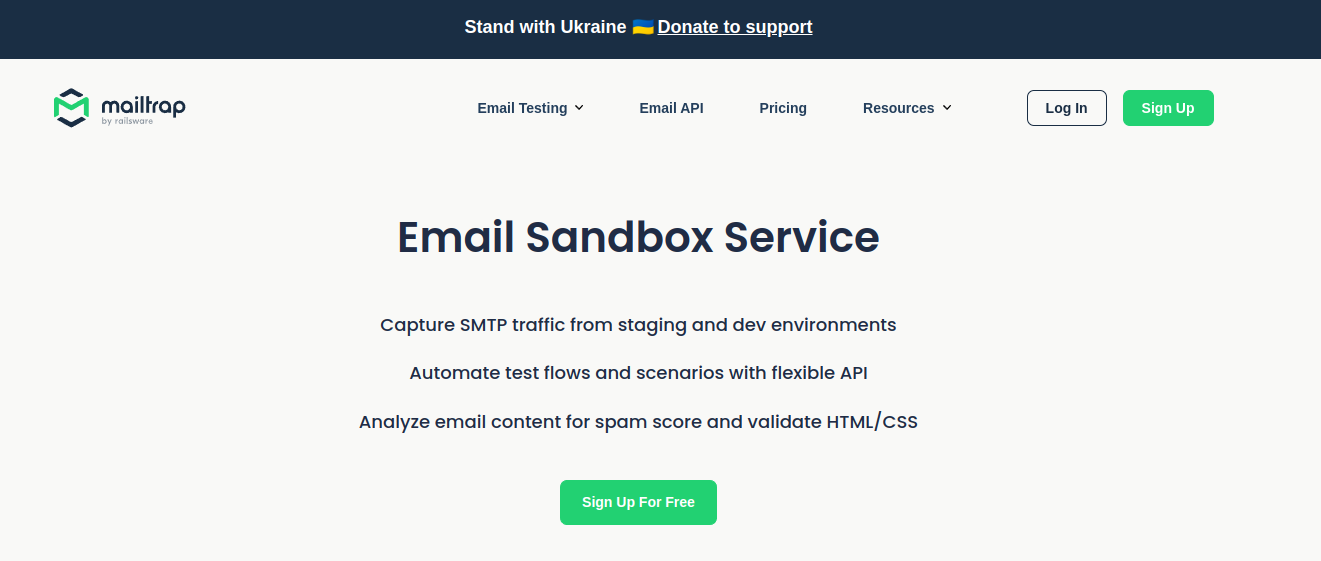 When you test your emails, you can even stimulate them so it sends to multiple recipients at the same time. You can check your emails thoroughly by checking their contents, and spam messages as well as analyzing HTML support. There is nothing you can't do with Mailtrap! This tool is versatile and for that reason good for multiple purposes and businesses such as for developers and teams but also marketers and managers.
If you want to use it for more private purposes, you can. This means that if you use it just for yourself, you will get a completely free plan. This is a great investment because you can afford it and make your emails be tested as well and make sure they always stay on top. When it comes to the prices of business plans, they range and vary depending on the business.
Conclusion
In this article, we have talked about the best tools for developers and teams to easily test email flows. We have made a list of 5 of those tools and explained all of their features and how they can help you. When it comes to the nature of those tools. they are very versatile and can be for everyone since they range from more private purposes to bigger business needs. All of their features help make your work easier and more efficient and these tools tend to work pretty fast.
If we had to mention one of them once more it would have to be the number one on our list – Imitate Email. We have to mention this one because the installation is extremely easy and it gives you many amazing features you won't find everywhere! Get it today and test your emails.