Rotating proxy networks are convenient in data extraction and can help individuals access geo-restricted content and keep anonymity.
Rotating proxies are convenient because they allow users to rotate proxy after every request. Every time the IP address gets rotated user is connected to another static IP.
So if you want to test rotating proxies next time, here are 5 best rotating proxies in 2023 that you can use.
IPRoyal
Crawlbase Smart Proxy
Bright Data
Oxylabs
Zyte
Five Best Rotating Proxies in 2023 – Overview
Here is a bit more about each above best rotating proxies
IPRoyal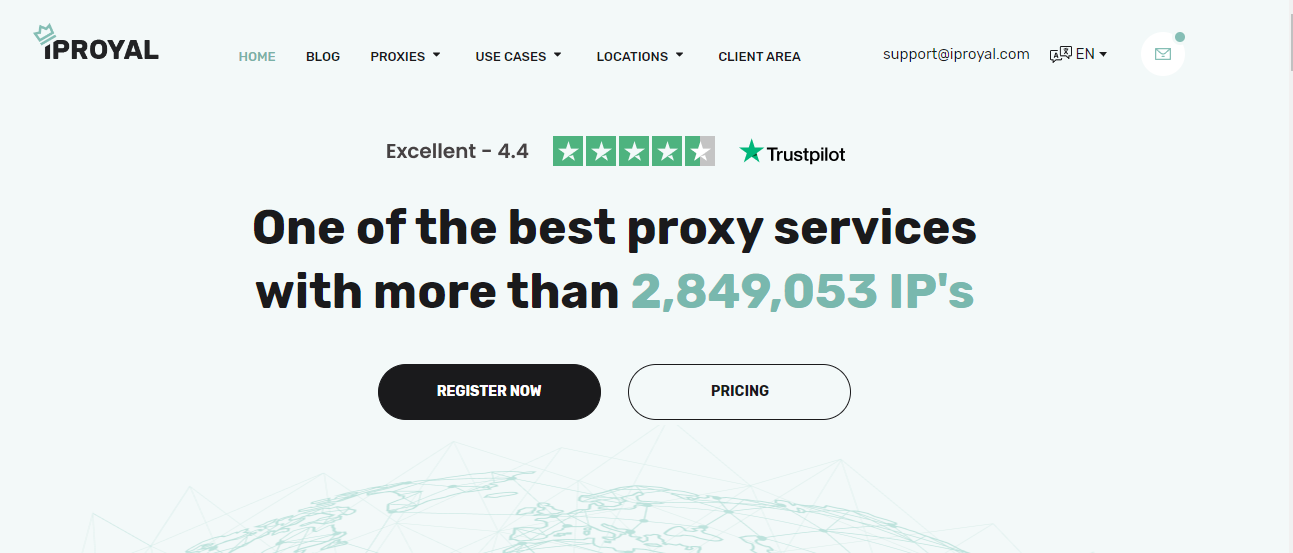 If authenticity is crucial for you, IPRoyal is the best proxy for you.
IPRoyal has a network of ethically sourced proxies in over 190 countries. Users can choose between thousands of IP addresses worldwide.
IPRoyal rotating proxy is a good option for web scraping, market research, social media automation, collecting SERP data, and more. You can also use it for HTTPS and SOCKS5 support, sticky and rotating sessions.
IPRoyal also prides itself as the proxy server with terrific geo-targeting options – one of the best rotating options on the market.
Crawlbase Smart Proxy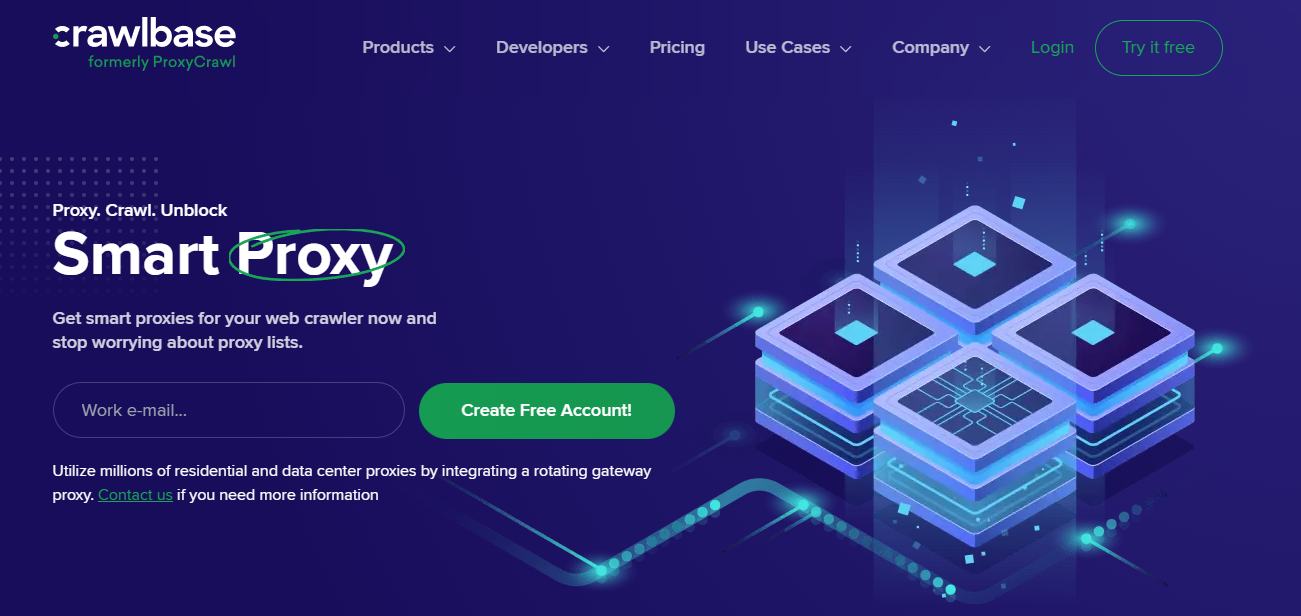 CrawlBase Smart Proxy is one of the best solutions on the market. Unlike other proxy servers, Smart Proxy is extremely efficient in avoiding blocked requests and bans. Smart Proxy uses a combination of artificial intelligence and machine learning to prevent CAPTCHA and blocks.
Also, users can connect to the proxy network countless times thanks to the single node. It is easy to stay anonymous with Smart Proxy because of the proxy pool.
Lastly, this proxy software has terrific support available to users, helping users monitor usage and save time.
Bright Data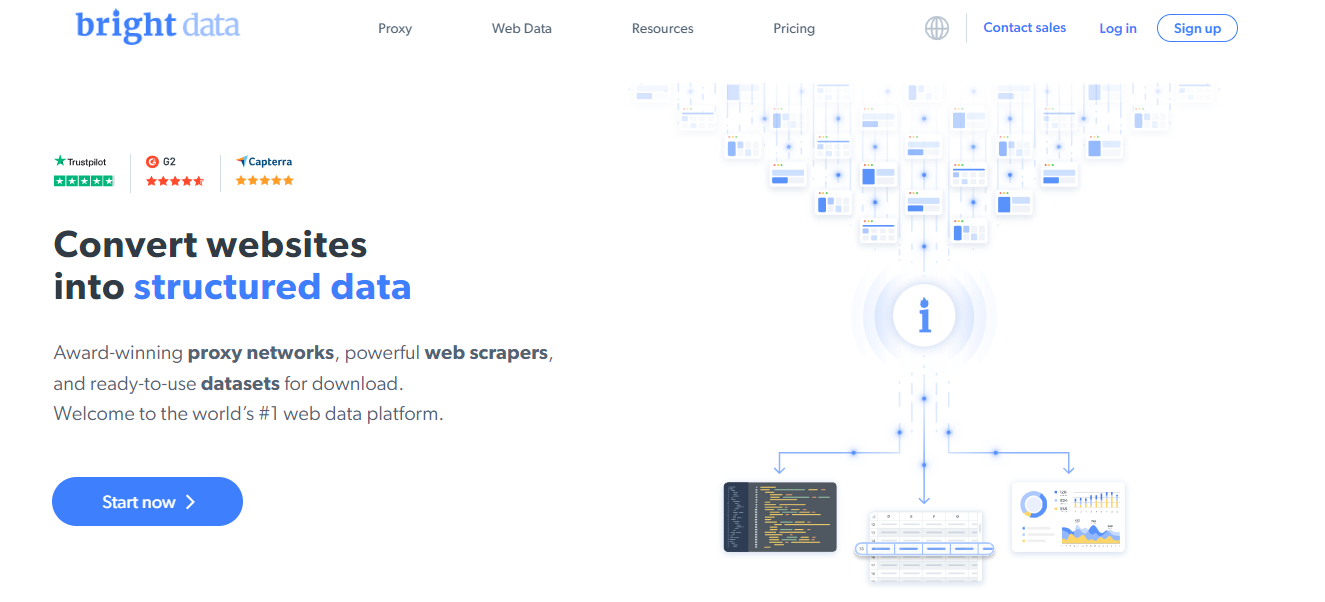 Bright Data is a proxy manager and open-source tool that allows users to manage all proxies from one place.
Also, Bright Data has built-in features such as Data Center Proxies, Residential proxies, ISP proxies, and more.
Also, the software can route requests based on the specific criteria that users set.
It also provides detailed log request history, Regex features, and custom rules to reduce traffic.
Lastly, Bright Data can also monitor all requests you send via proxy.
Oxylabs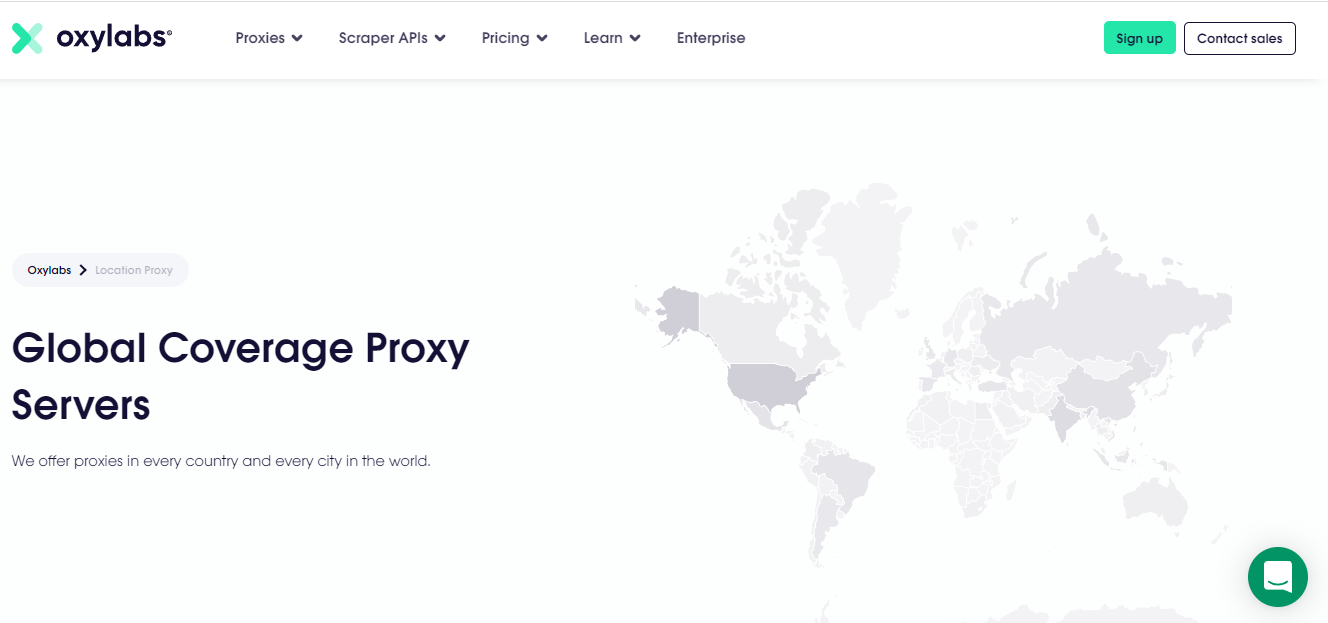 If you are a larger company, Oxylabs proxy is a good option for you. This proxy provider provides a pay-as-you-go pricing model and is quite pricey compared to other proxy solutions on the list.
Also, it requires a technical team to set it up so it is not really accessible to individuals and smaller teams.
With Oxylabs, users can access geo-restricted content without any additional charges. Also, the network covers 195 locations and has a 99.2% scrape success rate.
Oxylabs can also be integrated with third-party solutions to manage IPs and public APIs.
Zyte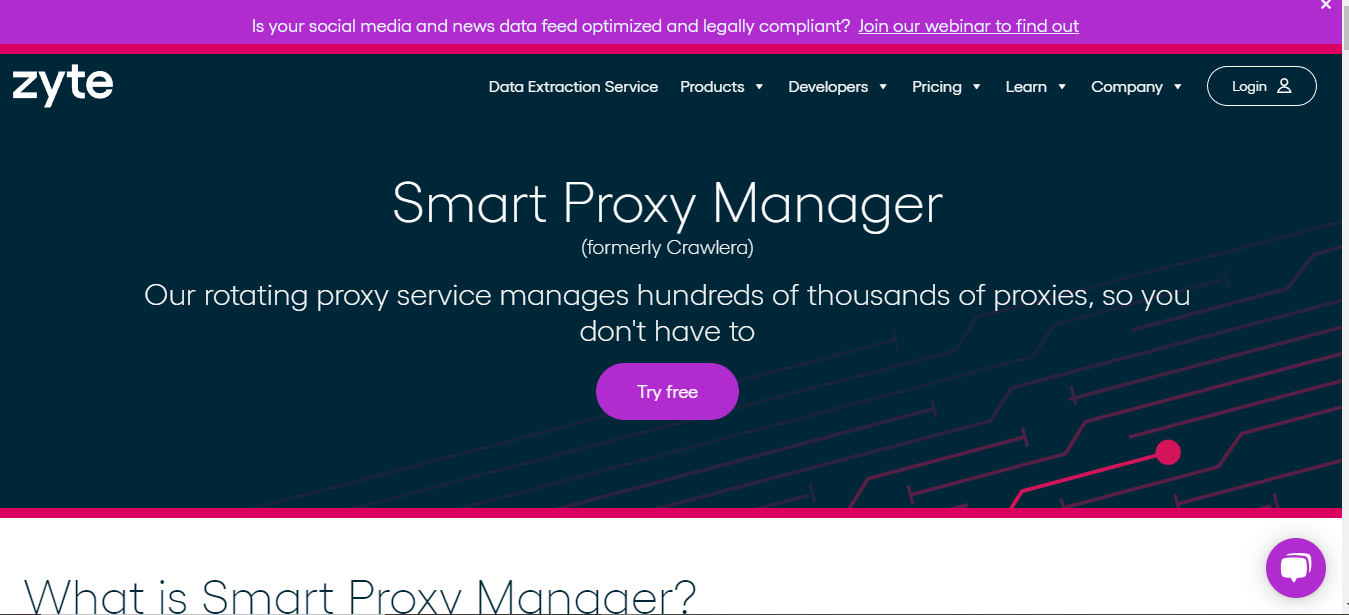 Zyte manages thousands of safe proxies via a reliable network. This proxy network is built on features with anti-ban algorithms and brings high results in web scraping.
Zyte also offers brand protection via IP white labeling and has customer support available via email, telephone, or chat.
But, Zyte also has a few disadvantages. The first one is that there is a lack of adverting and monitoring. Also, there is a lack of API documentation, making it hard to work with.
Wrapping up
This was a list of the 5 best rotating proxies in 2023. Unimportant if you need it for market research, web scraping, or to access geo-restricted content, the above five rotating proxies are a good option.